Buying a used car is a significant financial decision. You bag in a great bargain for less. However, the price negotiation process is a daunting phase for some people, especially given that used cars come with diverse histories and issues.
And while most cars are outstanding, several issues make buying a used car a waste of your money. The good thing is that several telltale signs can help you avoid falling for the wrong car.
If you have plans to buy a used car, here are several red flags to look out for.
Read on!
6 Red Flags to Watch out for When Buying a Used Car
1. Kooky Smells
Let's face it – New cars have a pleasant smell. Most used cars, on the other hand, smell weird. Nevertheless, this does not mean that you shouldn't buy a car with such smells. It is advisable to find out why the car smells the way it does. At least, such information can help you determine whether or not you will go ahead with the purchase.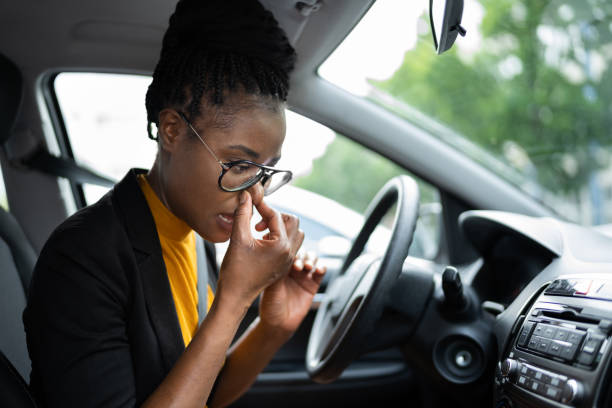 If a car was damaged by floods or water, the chances are high that its interiors will have a musty or moldy smell. If a car was flooded, the probability that all the systems were affected by the water is high, and hence, most insurance companies write off such cars.
2. Uncoordinated Paintwork
All used cars come with diverse histories, with accidents forming a significant part of history. While accidents are normal, what matters is how the previous car owner addressed the accident's outcome.
Was the paintwork done perfectly?
Where a car owner cuts costs or doesn't engage a professional mechanic, the chances are high that the repair work won't be perfect. Before buying a used car, examine the paintwork – is it uniform?
If the paint is mismatched, the indication is that the car owner didn't take great care of it, signifying the overall car's condition. Thus, it is advisable to request repair documentation to get a complete overview of the car's condition.
3. Beware of Scam Sellers
Scam second-hand car sellers are everywhere nowadays. Before you sign any cheque when buying a used car, inspect the car.
When buying a second-hand car, make sure to check the infotainment and air conditioning features. You will find car sellers who are unwilling to let you test the car or even have it inspected by a mechanic.
If a seller doesn't want you to inspect the car thoroughly, move to the next available car seller. A better and more secure alternative would be to work with reliable sites such as Cheki Kenya, where you can access numerous trustworthy car dealerships.
4. Weirdly Low Prices
Any car, whether used or new, is valuable. How high or low a car is priced should help you determine whether it is a great bargain.
Use the Cheki True Price tool to estimate the price of any car before you start any negotiations. If a car has high mileage, it is a good deal. An underpriced car doesn't necessarily mean it is a good pick; it can be a red flag.
If a car is underpriced, the chances that a seller is disposing of the car are high. And in most cases, such cars have underlying issues. Ensure you have a mechanic look at it by a good mechanic or even forget the deal altogether.
5. Sudden Price Change
If you had talked to a seller and agreed on a specific price, then suddenly he increases it, walk away. You probably don't have the time and patience to start the negotiation process again.
There are no factors that could cause a shift in the price of a used car suddenly. Such cases can occur where the seller does any repairs or gets new parts for the car, but, usually, this is something that you should agree on beforehand.
6. So Many Middlemen
Whenever a car buying process involves so many people in between, you are likely to pay more money or be scammed.
Focus on cars with one contact person, as this makes the process easy and safe. If you start being pushed from one person to the other, the chances are the seller might be trying to get more money from you.
Final Thoughts
Buying a used car can be a money-saving move. However, it can be intimidating and costly if you don't have the correct information. Being on the lookout for the above red flags will ease your used car buying process and help you land the best offer.