The 10th Annual East Africa Property Investment Summit Kicks Off In Nairobi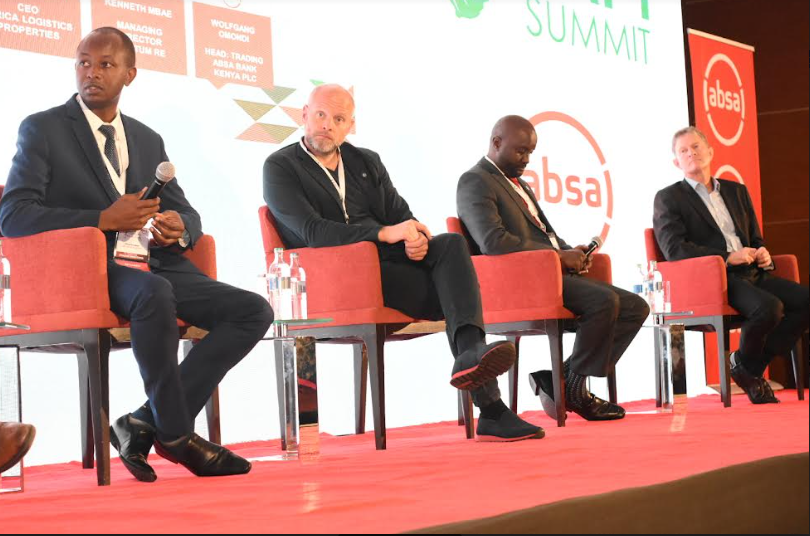 Property analysts remain cautiously optimistic about middle-income residential, student housing, corporate accommodation and data centers, as well as performing retail and office sectors. [Photo/ Courtesy]
Real Estate investors in East Africa are upbeat about the opportunities within the region that have seen an increased interest in the sector.
This was revealed during the 10th Annual East Africa Property Investment Summit Kicks that kicked off today in Nairobi.
Absa Bank Kenya Managing Director, Abdi Mohammed noted that as East Africa continues to experience rapid urbanization, the demand for affordable housing will continue to soar.
"There is also growing awareness of the importance of sustainable development with developers increasingly incorporating green technologies and sustainable building practices in their projects, meeting the growing demand for eco-friendly properties. Investors and developers who keep abreast of these trends and adapt their strategies accordingly are likely to succeed in this exciting and rapidly evolving market", Mr. Abdi noted.
Pricing Opportunities
Additionally, the resilience and performance of the Light Industrial and Warehousing sector in the region provide a new frontier for investors to acquire new assets and increase returns in the short term. "While it is still in its infancy, A-grade industrial real estate in the region has shown outstanding performance potential to be able to weather any downturns expected," said Donald Borthwick of London-listed Grit Real Estate Income Group.
The region's maturing sub-segments are also supporting allocations and strategy. These include retail, student housing and industrial which appear to exhibit a higher level of maturity than other regions in the continent except South Africa. "Nairobi's position as the hub of East Africa has also enhanced occupier demand. So far, Kenya has seen a 9% increase quarter on quarter in the number of registered businesses in Q1 2023 resulting in 37,176 registrations in Q1 2023. Key occupiers in the financial services and tech sectors are continuing to drive demand in the commercial sector pointing to cautious optimism on the traditional real estate sectors as well." Tilda Mwai, Research Associate at Estate Intel noted.
Property analysts remain cautiously optimistic about middle-income residential, student housing, corporate accommodation and data centers, as well as performing retail and office sectors.