Betting on Kenyan Sports: Exploring the Opportunities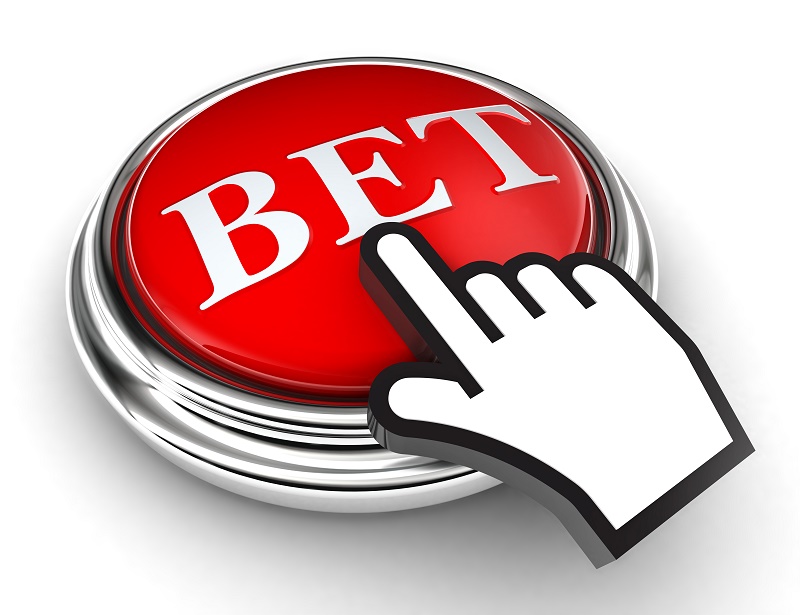 Many people enjoy sports betting as entertainment and recreation in Kenya, with the industry continuing to expand and grow. With various sports available for betting, such as football, rugby, cricket, volleyball, and basketball, Kenyans have numerous betting options available to choose from.
This article discusses the various opportunities that Kenyan sport has to offer for those interested in taking part in sports betting. We will examine how easy it is to get started on Betika – one of Kenya's leading online bookmakers – and discuss some strategies for maximizing your winnings. Finally, we'll cover tips on how best to cash out your winnings in Betika. So if you're looking for ways to make money through sports betting or want more information on the topic, read on!
What is Sports Betting, and Why Is It Popular in Kenya?
It has increased over the years, with more people getting involved and participating in sports betting than ever before. The increase in growth can be attributed to various factors, such as increased access to online bookmakers like Betika, improved technology that makes it easier for people to place bets from their phones or computers, and better customer service from bookmakers, which makes it easier for new players to get started.
The popularity of sports betting among Kenyan citizens also stems from the fact that there is a wide range of different sports available for betting on – including football, rugby, cricket, volleyball, and basketball – as well as various bet types (like single bets or accumulators) so punters There are many options available for individuals when it comes to deciding where to place their bets. Additionally, due to its low barrier-to-entry nature and potentially high returns on investment (ROI), many Kenyans view sports betting as an attractive way to make money without too much risk attached.
Overall, Kenyan sport has become popular among those interested in trying out sports betting – both professionally and recreationally – offering them plenty.
Getting Started on Betika: Signing Up & Placing Bets
Signing up on Betika is easy and secure. All you need to do is head to the website, click 'Register,' fill out your details, and create a password. Once you're signed in, you can start exploring all the different sports available for betting. Football is one of the most popular sports for wagering. However, many other options, such as rugby, cricket, volleyball, and basketball, provide plenty of opportunities for punters to make money.
When it comes to bet types, Betika offers a variety of options for players, including single bets (where you place one bet on a particular game or outcome) and accumulators (where multiple selections are combined into one chance). They also offer more unique bet types, such as handicaps and half-time/full-time bets. Each option has different payouts depending on the associated odds, so punters should be sure to check their potential returns before placing any bets.
Betika offers some competitive odds on its sports betting markets, which can increase punters' chances of winning when wagering on specific events or outcomes. The bookmaker's website contains detailed information about each sport's current odds making it easy to compare them before deciding which bets to place. Furthermore, Betika also offers a 'best price guarantee,' meaning that if better odds become available elsewhere, they will match them. Hence, customers always get the best deal possible.
Strategies for Increasing Your Winnings
Tips and advice for making money through sports betting:
Research & Analysis: One of the most critical steps to take in sports betting is researching and analyzing upcoming games and teams. Take time to look into stats, team histories, form guides, etc., as this can give you valuable insights that could help you make more informed bets.
Betting Bankroll Management: It's essential to manage your bankroll effectively in sports betting to maximize your wins and minimize losses. Decide on a budget before placing any bets, then stick to it – only be tempted to spend what you can afford! Consider setting up a 'stop-loss' limit to tell you when to stop betting for the day.
Hedging Your Bets: Hedging is a risk management strategy that involves placing multiple bets simultaneously to reduce the risk of losing money on one chance while potentially increasing your winnings from another bet. For example, if you're confident that one team is going to win but not necessarily by how much, then you could place two bets – one on the home team winning by a narrow margin and another on them winning by a large margin – so that even if one bet loses, the other might still come through and yield profit.
Understanding Odds: Before placing any bets, it's essential to understand the odds as they play an integral role in determining your potential returns should your bet be successful. The higher the odds, the higher the potential payout; however, this also means that there's less chance of that particular outcome happening, so be sure to weigh up all options carefully before committing
Making Money Through Sports Betting
Sports betting can be a great way to make money, but it's essential to understand the associated risks! By following some crucial tips and advice, punters can increase their chances of making profits and minimize losses when waging 5 sports.
Risk Management Strategies
One of the most critical elements of successful sports betting is & having a risk management strategy in Managing place. This means a Loss of understanding of the different types of bets: available (single bets, accumulators, handicaps, etc. also.), what is important not to become to odds each type offers, and which ones have the best returns for your particular wagers. Additionally, it's also essential to know what types of bets you should avoid to limit losses and maximize winnings. One popular risk management strategy is hed winging, which involves placing bet money on both sides of an event so that you still make a small profit no matter what happens.
Man sports agent losses
It's also essential to have a betting plan in place for managing losses and minimizing their impact on your overall bankroll. To do this, set rules for how much you're willing to spend on leads each bet and how long you are ready to endure losing streaks before taking a break or quitting altogether. Additionally, find yourself consistently losing more than you win over extended periods. It may be time to reassess your approach or seek professional help from an experienced sports betting advisor.
Conclusion
Sports betting can be advantageous if done correctly – but it carries certain dangerous risks too. Following essential tips and advice, punters can increase their chances of making path profits while minimizing losses when wagering on sports events or outcomes. This includes having proper risk management strategies such as hedging and methods for managing any losses that might occur during the process.