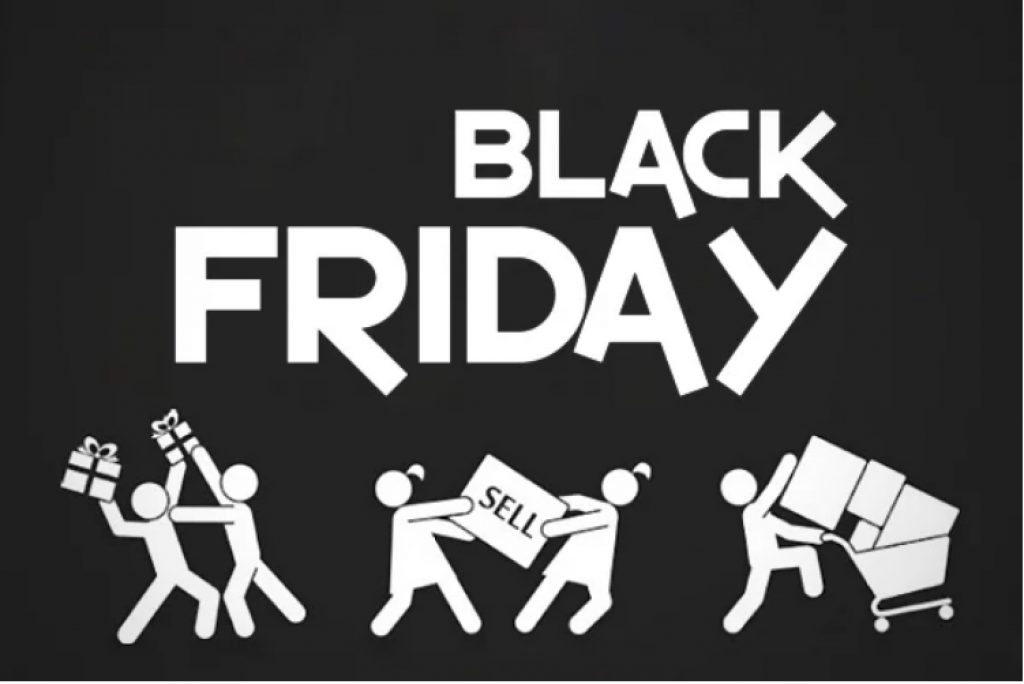 Black Friday (23 November) gets bigger in Kenya with every passing year as consumers storm e-commerce websites and stores in search of the best deals and bargains. Consider the fact that 30% of Kenyans surveyed by Picodi.com said they will participate in Black Friday this year—nearly three times as many as those who took part last year.
Small businesses may feel they need to take part or risk losing out. Yet, while Black Friday is a chance for businesses to enjoy a sales boost, some smaller companies lose money on the day because they can't compete with larger retailers. Others successfully use the day as an opportunity to clear stock, reward loyal customers, and gain new ones.
The biggest challenges for small businesses on Black Friday are creating awareness, ensuring technology is up to the task, and creating pleasant and frictionless customer experiences. Get these right and you'll have customers for life.
Uneven playing field
The challenge: Small businesses are under pressure to offer deals that rival those of large retailers. Yet they can't match the clout, stock levels, nor budgets of the bigger players – and they can't afford to reduce their prices. If they try to keep up with larger retailers, they'll almost certainly make a loss.
The opportunity: Black Friday and Cyber Monday have changed consumers' shopping habits. Rather than buying Christmas gifts throughout December and cashing in on January sales, shoppers hunt aggressively for discounted Black Friday deals. A good Black Friday strategy positions a business to bank profits ahead of the December and January shopping seasons.
How to win: Use Black Friday to clear out-of-season or surplus stock. This will make space on your shelves for new inventory and gives you an immediate cash flow boost.
Technology demands
The challenge: Though e-commerce accounts for only 6% of purchases in Kenya, Black Friday is the day that web traffic spikes as people hunt for bargains online. This puts servers and payment systems under immense pressure. Large retailers have budget for extra tech support, server capacity, and IT resources; small businesses don't. If their website crashes on Black Friday, they could receive unwanted negative publicity on social media.
The opportunity: An online store increases a small business's reach, allowing them to sell to customers in other cities or countries. Offering online sales on Black Friday attracts new customers, even if they are only bargain hunters.
How to win: Encourage regular customers to create wish lists and then e-mail them if you discount an item on that list. Schedule deals throughout the day to better manage traffic volumes. If you don't want to operate your own website, why not consider becoming a merchant on a platform like Jumia to extend your digital reach without building your own infrastructure?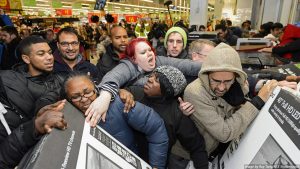 Frantic shoppers
The challenge: Customers are excited, impatient, and a little irrational on Black Friday. They want to bag their deals and move on to the next. It's a stressful time for small businesses and their staff, who will likely take some abuse on the day.
The opportunity: Black Friday is one of the most talked-about shopping events of the year. Shoppers who get good deals will tell their friends, family, and online networks – even more so if they had a good experience (or a bad one).
How to win: Make shopping as easy and pleasant as possible. Offer samples in-store and extra discounts to loyal customers. Make sure you can manage the increase in deliveries and simplify your returns process. Offering a personal touch is how small businesses can out-shine larger players. They may not show their appreciation now, but they'll reward you with repeat business later.