Charlene Ruto Forced To Explain How The 'Office Of The First Daughter' Operates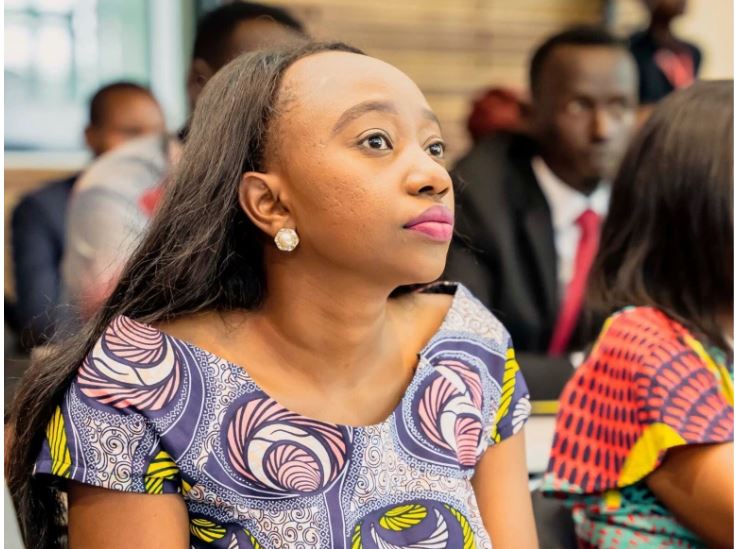 Charlene Ruto attends the 2022 YouLead Summit held at the East African Community headquarters in Arusha, Tanzania, on December 13, 2022. | PHOTO: @OneYoungAfrica/Twitter
President William Ruto's daughter Charlene Ruto has been forced to come out and explain how the 'Office of the First Daughter' operates, following a public uproar.
While addressing delegates at the 2022 YouLead Summit held at the East African Community headquarters in Arusha, Tanzania, on Tuesday, Charlene called her team to introduce them to the audience.
"Before again I continue, I wanted to introduce quickly my team from Kenya. So, I'll start with the back. This is Mike Sagana, he's one of my team members. He's a politician and he's my principal advisor in my team. And this is Jermaine Momanyi, he is the head of trade and investments at the office of the first daughter…" says Ms Ruto to claps and laughter from the audience.
The news did not augur well with a big section of Kenyans, who felt that the President's daughter was overstepping her role in being the President's daughter.
In a statement on December 14, 2022, Charlene however claimed that the Office of the First daughter is a private office, and not run using the taxpayers' money.
"The Office of the First Daughter is a private entity. It is neither a constitutional office nor is it being funded by Kenyan taxpayers. The office runs to purely facilitate the activities of & any programs being run by Ms Charlene Ruto," the statement read in part.
According to the statement, through its independent structure and facilitators, the office has engaged various players across the country and beyond in line with some of its objectives of championing youth-based agendas and climate change advocacy.
"The Office of the First Daughter has at all times acted in good faith to ensure that the Kenyan Youth have a voice and get access to opportunities to enable sustainable livelihoods," added the statement.