ESET East Africa awarded Cyber Security Company Of The Year at the 2nd Annual Digital Inclusion Awards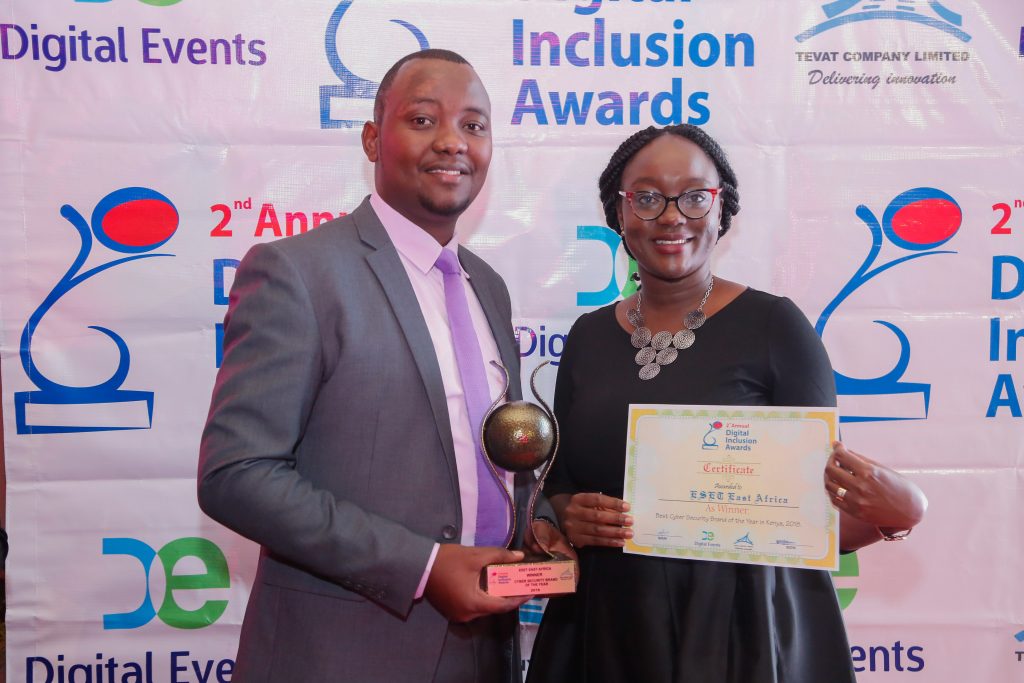 ESET East Africa, a leader in information technology security, today announced it has been voted the Cyber Security Company of the year at the 2018 Digital Inclusion Awards (DIA).
ESET that specialises in the provision of multilayered internet security solutions for both corporate and consumer uses beat a host of other local and international cybersecurity firms. The company headquartered Slovakia has been in operation in Kenya since opening a regional office in Nairobi in the year 2015.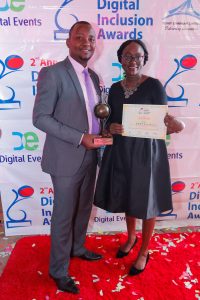 Teddy Njoroge, Channel Manager for ESET East Africa in charge of Kenya, Uganda, Tanzania and Rwanda said, the award showed that the company was on the right track in growing the adoption and use of professional cybesecurity products and services in the region.
"We are delighted and humbled by this acknowledgement of the good work we do in supporting our clients and our committment as a company is to continuously offer best in class internet and information security services in the market." He said.
Among the client centric services offered by ESET is the free cybersecurity awareness training for businesses and their employees, noting that a majority of cyber breaches are caused by employee errors and ommissions.
The training delivered via a 90 minute online course, eset.com/cybertraining aims at reducing the impact and potential for cyber attacks and related data breaches while helping organizations meet security compliance requirements. Training modules include, web and email protection, how to spot phishing emails, password best practices, social engineering, two-factor authentication and Internet of Things (IoT) security.
The awards ceremony held at the Intercontinental Hotel in Nairobi on September 14, 2018 was oganized by Digital Events Limited, in conjunction with the ICT Authority. DIA aims to recognize and celebrate key businesses and entities that that have adopted digital solutions in their daily business practices.
The Digital Inclusion Awards recognizes and awards institutions from various economic sectors in Kenya that embrace technology in their day-to-day activities enhancing a better consumer experience