Ksh402M Ilam Fahari I-REIT Redemption Offer Opens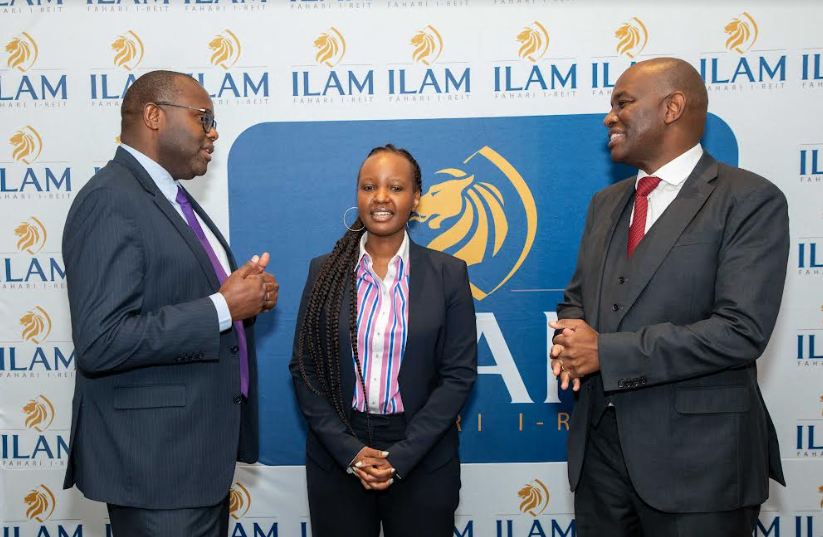 The Nairobi Securities Exchange (NSE) listed real estate investment trust ILAM Fahari Real Estate Investment Trust (NSE: FAHR), conversion and redemption offer seeking to redeem up to 36.5 million units on the Nairobi bourse as part of an operational restructuring effort is set to open this Wednesday, ICEA LION Asset Management (ILAM) Chief Executive Officer Mr. Einstein Kihanda has confirmed.
The ILAM Fahari I-REIT has invested in a portfolio of high-quality investment real estate properties that provide sustained returns and operating performance, including Nairobi's Greenspan Mall, Highway House, a three-storey industrial building off Mombasa Road and 67 Gitanga Place.
Speaking during a media workshop on the REIT conversion and redemption process, Mr Kihanda said it is now all systems go for the proposed Kshs 402 million month-long offer that opens on Wednesday, 6th September and closes on Friday, 6th October 2023.
During the offer period, Mr. Kihanda, who was accompanied by the ILAM Fahari I-REIT CEO Mr. Raphael Mwito, said the REIT Trustee will be seeking to receive redemption applications from non-professional investors wishing to redeem up to 36,585,134 Units currently listed at the NSE, at a premium of more than 82% over the trading price as at the announcement date.
As part of the offer, the target unit holders will have an opportunity to either redeem their units at a Redemption Offer Price of KSH 11 per unit, top up to the Kshs 5 million professional investors threshold as prescribed by regulatory provisions or opt to be bundled under a nominee account holding all non-professional investors who fail to take up the redemption offer.
"ILAM has been working for the past year to restructure the REIT to ensure its sustainability and improve its ability to generate returns for unitholders. A recent strategy review recommended undertaking an operational restructuring plan, which paved the way for this transaction," Kihanda said, adding, "This transaction provides a viable path to restructure the REIT. We are clear that the REIT needs to grow substantially in size to achieve economies of scale, which can only be done through the acquisition of assets."
ILAM Fahari Real Estate Investment Trust recently received regulatory approval from the Capital Markets Authority (CMA) to convert its unrestricted ILAM Fahari Income Real Estate Investment Trust (IFIR) into a restricted I-REIT.
Alongside the operational restructuring of the REIT, ILAM Fahari I-REIT Chief Executive Officer Mr Raphael Mwito reiterated that the firm has continued to perform strategic and operational functions in managing the property portfolio and cash reserves to ensure effective long-term management of the REIT, deliver attractive investor returns and ensure compliance with regulatory and legislative requirements.
"ILAM Fahari I-REIT aims to provide consistent income and capital growth in the long term. Our active management approach targets quality properties within carefully chosen economically growing nodes," said Mwito.
IFIR will remain regulated by the CMA and is registered as a REIT with the Kenya Revenue Authority (KRA), thus continuing to enjoy statutory tax advantages.
Last year, ILAM Fahari I-REIT's distributable earnings increased by 39% to KShs. 141.9 million compared to KShs. 102.0 million the previous year.
The ILAM Fahari I-REIT's concept is globally recognised. It operates in line with international standards, allowing the REIT to own and manage income-generating real estate for the benefit of its investors. The REIT provides regular distributions to investors, underpinned by commercial leases.