Infobip – Celebrating Women Calling The Shots In Tech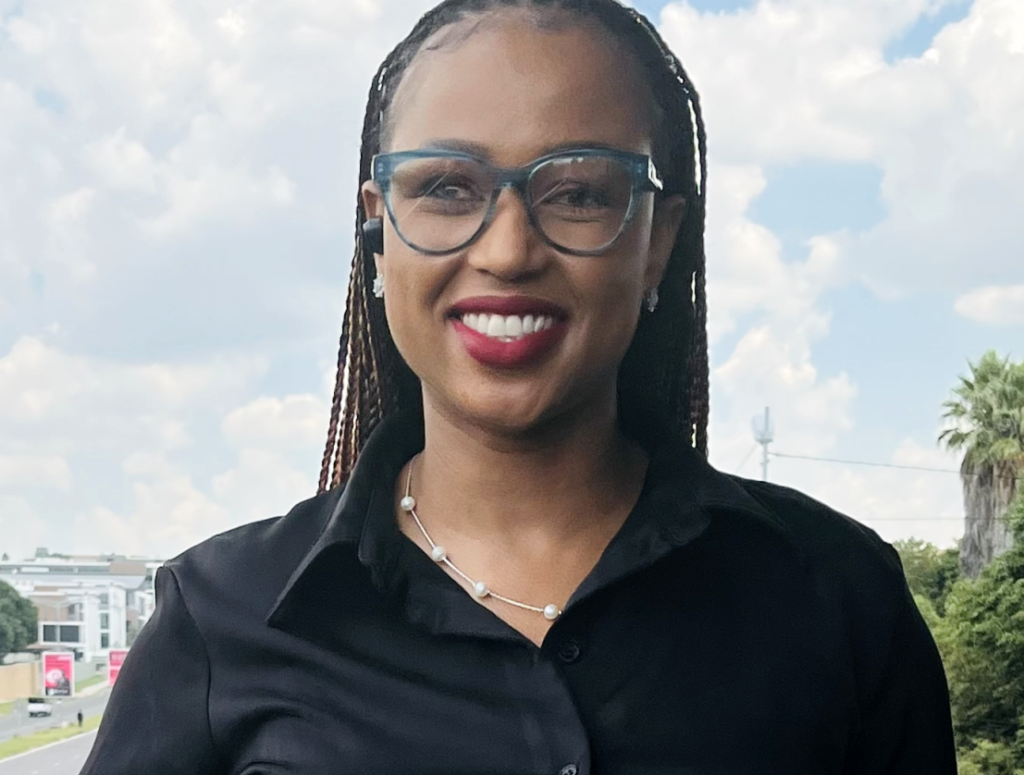 Tshidisegang Mosenyengi, Head of Marketing Middle East and Africa at Infobip. [Photo/ Courtesy]
Global cloud communications platform Infobip celebrates International Women's Day reinforcing the relevance of gender equity as part of its company structure and the value added to the business strategy, go-to-market, and high performance, due to women that are part of its employee team force.
On International Women's Day, Infobip celebrates the date by strengthening pillars of gender equity on a global level by highlighting the strongly established female presence as part of the company's organizational structure.
Of Croatian origin and with a presence in over 70 countries worldwide, Infobip is a multinational company known for being a communications platform for all platforms and is therefore an extremely technological company, made mostly by engineers.
Contrary to what many people may think when talking about a technology industry and a company made by engineers, at Infobip, the volume of women in vital positions for the business stands out when we look at the female representation in all regions where Infobip is in the world.
From North America to Asia, women represent between 39% and 54% of the company's workforce, which also has more than 43% women working in Europe, the Middle East and Africa. Female representation in Croatia, Latin America, and India averages around 34%.
According to Accenture's latest Resetting Tech Culture study from 2021, there are 5 proposed actions to be taken by tech companies which are looking to retain women on their teams.
Among the proposals are a work environment that supports women with strategic mentors and collaboration networks among other company employees, thus providing an interesting place to work, and a workplace in which employees are recognized for their talents, creativity, and innovation.
The study reinforces that these can be two good practices to be adopted by organizations to further improve the work environment that promotes gender equity in technology companies.
At Infobip, women highlight experiencing a work environment like this. This is what Mirela Topić, Head of People at the company in EMEA Region, comments: "I've been at Infobip for a little over a year and I really feel that I can be who I want to be. I can position myself and, through my role, support other women in their career paths in an easy and promising way," she says.
For Giovanna Dominiquini, Sales Manager for the South Region of Latin America the reality is not different. "My relationship with Infobip has existed since 2017. Since then, I have been recognized for my deliveries to the business in the region where I work, which shows that recognition for both men and women is a uniform reality in our company. I am proud to work in a company that offers such an environment of equity like Infobip," says Dominiquini.
For Infobip's APAC Head of Marketing, Jessica Furtado, "Infobip is a company that breathes diversity of opinions and cultures. Everyone here is given the opportunity to lead their projects, enabling them to move forward with confidence and contribute their ideas.
As leaders, we are committed to maintaining an environment where everyone can work together, regardless of gender with equal opportunities and access to resources so that they can reach their full potential.
We have a culture of respect, inclusion, and collaboration, where everyone can contribute their unique skillsets and perspectives", comments Jessica.
When we travel to North America, we can see how happyKristin Syoen, Head of People Operations in the region is, who said: "As an essential part of one of the biggest global communications companies in the world, the "women" of Infobip continue to play a vital role in the on-going innovations and transformations taking place in omnichannel communications. At Infobip, we are ahead of the curve – leading the industry in gender parity with women making up more than 40% of our North American operations.", said Syoen.
But it's not just women in leadership positions that stand out at Infobip. The company also offers career paths to women who choose to pursue careers in individual roles and deliver exponential results for the business around the world.
Such are the cases of specialists, Barbara Kohut – Product Specialist for Latin America – and Ivana Topalović – Human Resources Business Partner working in Croatia.
"My work has a direct impact on the company's core business. Knowing in depth about Infobip's products and solutions helps the company to grow, helps me to be close to our customers and add value to an entire value chain", explains Barbara. For Ivana, "taking care of people is what I love to do and, as a Human Resources professional, I feel empowered to take care of our professionals' careers every day and strengthen Infobip's mission to be a company increasingly rich in diversity and knowledge", says Ivana.
From Africa to the world, Tshidisegang Mosenyegi was promoted during her maternity leave at Infobip and became Head of Marketing for the Middle East and Africa region and comments on the importance of this moment in her life as part of the Infobip team: "I didn't expect the promotion only because I was on maternity leave, but I knew that my top leadership understood my efforts and results achieved in the company. My promotion is proof that Infobip recognizes its professionals through meritocracy and results, and I am happy to work in an organization that thinks this way", she says.
Infobip is also promoting a variety of initiatives to strengthen women presence beyond its offices in the world. According to Tena Šojer Keser, Global Developer Content Manager at Infobip, "Infobip has also supported women in the industry through its various community-building efforts.
Their developer conference Shift, taking place in both Zadar and Miami this year, regularly features a high percentage of women speakers, well above the industry benchmark. On a regional level, following their acquisition of a technology news portal Netokracija, Infobip has joined efforts to level the playing field for women in the industry through Netokracija's long-standing conference Ladies of New Business.
The conference has been taking place 7 years in a row, focusing on challenges and possibilities for women in the various fields of tech industry.", she explains.
Aurora Volarević, VP of Corporate Affairs and Board Member at Infobip, said: "At Infobip we are always just starting, but I'd say that one thing we certainly did not just start is promoting a well-balanced gender environment. A common sentiment might exist that tech companies have more men than women working and leading teams and projects, but at Infobip this is, happily, not the case.
The representation of female employees within our company emphasizes the gender equity that has been established among departments and shows the power of our diversity.
The diversity work at Infobip does not stop at gender but rather expands to the diversity of opinions, cultures, ages and more. Here we are heard and empowered no matter what.
That's the type of workplace that we aim to keep, and I'm eager to say that this is already a standard and successful path for our employees around the world. That's more than enough reasons to celebrate International Women's Day", commented.
Infobip celebrates International Women's Day by telling stories that are part of the company's trajectory in its 17 years of global operation, besides reinforcing the positions available at this moment that can be held by any woman in the world.