Jiji Kenya Crowned Best E-commerce Mobile App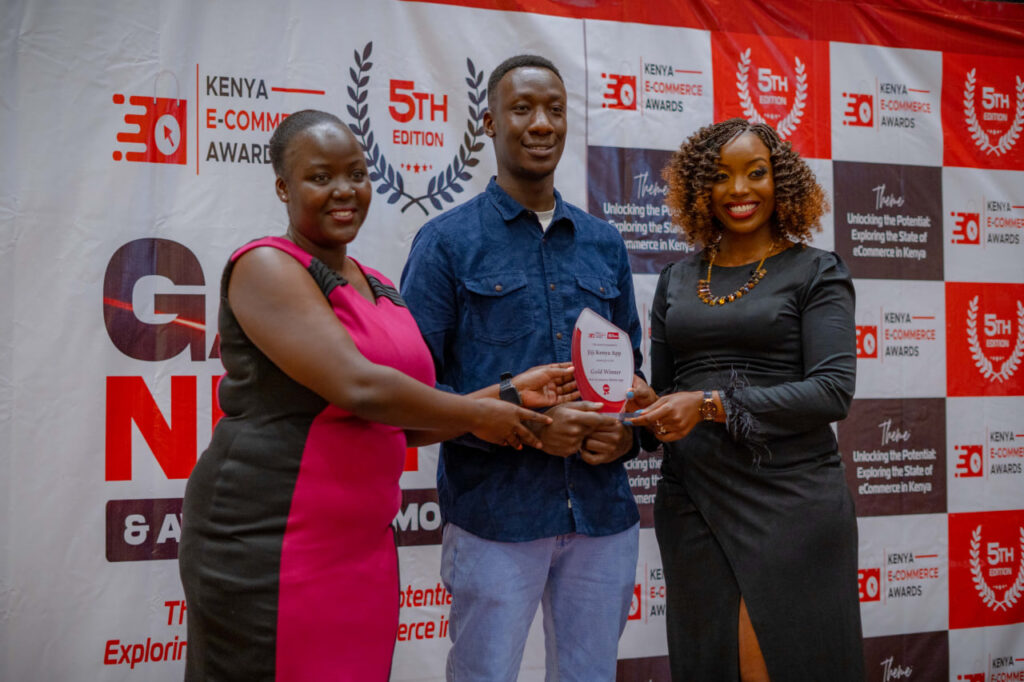 Jiji team receiving the E-commerce Mobile App Award. [Photo/Courtesy]
Jiji, Kenya's leading online marketplace, announced today that the company was named, 2023 E-commerce Mobile App of the Year Award Winner by E-commerce Awards Body. Judged by prominent industry leaders and experts, the awards program recognizes the most innovative e-commerce companies and individuals who are leading the industry in terms of innovation in software, eCommerce campaigns, and website creativity and technology.
"The e-commerce industry heavily relies on innovation to drive its progress. In order to foster economic growth, companies need to empower more users to start using and transacting online, at the tap of the button," said Maksym Golubev, Regional Manager, Jiji East Africa. "We are thrilled to be honoured as the mobile app leading this charge and helping trade progress in a seamless way."
Jiji Kenya's mobile app stood out due to its user-friendly interface, extensive product range, and going above and beyond to make sure that their customers are satisfied and happy with the platform's experience, compared to the rest of the e-commerce mobile apps. The app offers a wide array of products and services spanning multiple categories, including and not limited to: cars, properties, electronics, fashion, home appliances, repair services, etc. It offers search and filtering options that allow users to easily find what they need and have a smooth transaction process between the buyer and the seller.
Jiji started its operations in Kenya, in 2019, with the aim of revolutionising the concept of shopping – to provide users with the best online shopping experience. It has been rated as the fastest growing e-commerce company with the highest number of visitors that currently stands at 5m+. The company has become the evidence-based standard of classifieds shopping, being the only classifieds platform among the top 5 e-commerce companies in Kenya.
"From the beginning, Jiji's purpose has been to improve the lives of sellers and buyers through our platform" said Jiji Kenya's Head of PR & Marketing, Grace Gikonyo. "Being a 2023 E-commerce Mobile App Award Winner is truly an honour. This award is a testament to the hard work and dedication of our entire team, who continuously strive to enhance our app's functionality and user experience. We are grateful to our customers for their trust and support, which has been instrumental in our success."
As Jiji continues to innovate and evolve, it remains committed to delivering unparalleled convenience, value, and reliability to its users. The recognition as the Best E-commerce Mobile App is a testament to its unwavering dedication to excellence and its mission to transform the way Kenyans buy and sell online.