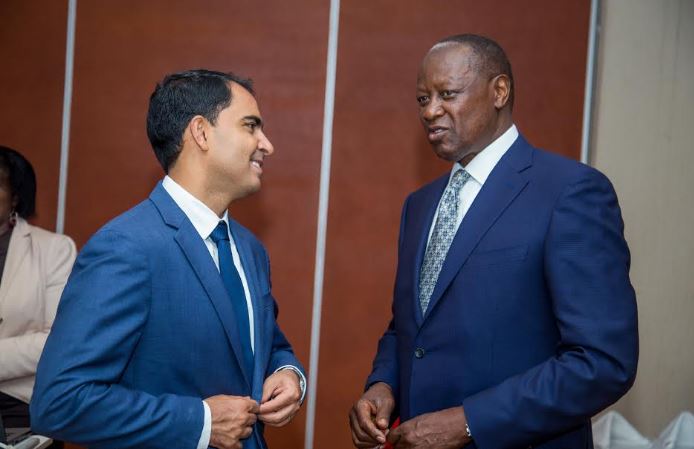 Kenya Electricity Transmission Company (Ketraco) and Liquid Telecom have signed an agreement to extend affordable internet to Somalia, Ethiopia and Uganda.
Liquid Telecom will lease Ketraco's electricity transmission lines to carry internet traffic from the undersea cables that terminate at the port of Mombasa to the rest of East Africa.
The partnership aims to provide connectivity to Somalia and Ethiopia by early 2019.
"Our part is to bring equipment to commercialize the services. We want to connect the existing 2000 kilometers of Ketraco fibre to our over 1,000 plus fibre network to deliver reliable internet," said, Adil Youssefi, Liquid Telecom Kenya CEO.
Read: Liquid Telecom Named Best African Wholesale Carrier For Seventh Consecutive Year
Liquid Telecom plans to invest at least USD 7 million (Ksh700 million) to commercialise the electricity transmission lines. Under the fifteen-year agreement, Ketraco will retain 60 percent of the revenues collected, with Liquid Telecom retaining 40 percent. Youssefi said that in phase one, they will energise 1,500 km of Ketraco electricity lines.
KETRACO runs an electricity transmission grid of 2,315 kilometres and is poised to cover 8,000 kilometres of high voltage transmission lines with concurrent fibre connectivity. Liquid Telecom will manage the fibre optic component of our transmission network for the next 15 years.
"I've seen first-hand where doctors have created applications to better serve Kenyans by linking any Kenyan to the best doctors and medical services. That during an emergency, say of a two-year old kid that just got chocked, you can get direct access to a doctor without unnecessary bureaucracies. Farmers too have not been left behind. Our farmers are amazing individuals. What they did is that they realized they had low proceeds due to lack of knowledge and inaccessible markets. And so to penetrate, they came together and created platforms that would link them to international markets said," James Rege, Chairman KETRACO"