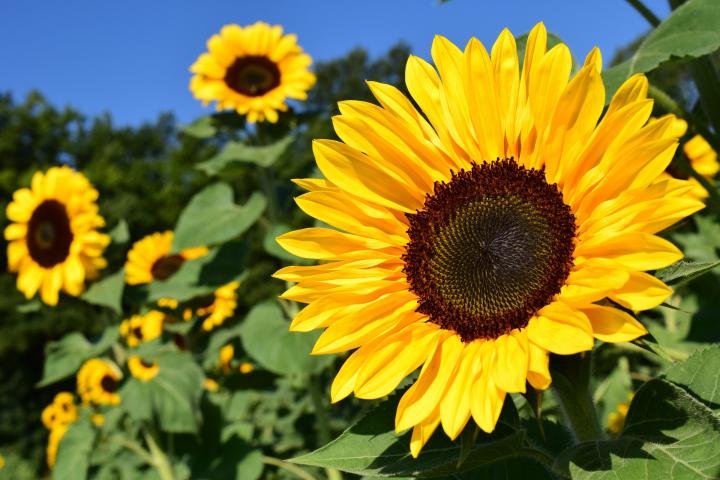 Bidco Kenya and Safaricom Ltd have inked a deal with Migori County government to help farmers engage in sunflower and soya bean production.
The move comes amid the collapse of tobacco and sugar cane farming in the region because of high input costs and lack of market.
County Agriculture executive Isca Oluoch said farmers have for years struggled to find an alternative cash crop, a problem that will be solved by the introduction of sunflower and soya bean farming.
Migori produces 70 per cent of the national tobacco output but in recent years, the sector has flopped after Alliance One, the biggest buyer, left the country. Other players in the sector have scaled down operations in the county.
"Large and small-scale tobacco farmers have been looking for alternative cash crops,"  said Oluoch on Thursday, when she received Bidco and Safaricom officers, who have since contracted 750 farmers in Suna West and Nyatike sub-counties.
She said profits from the two products are better than those of tobacco and that the county, would also seek production of the two crops in Kuria East and West sub-counties, where farmers have also been affected by the collapse of tobacco farming.
Read: Samsung Opens The Largest Store In Africa At Two Rivers
Safaricom, through its initiative dubbed Digi-farm, will provide technical support such as the provision of quality fertiliser, seeds and other farm inputs to increase productivity. It will also offer training and updates to farmers through short messages (sms).
"We will pay farmers on the spot after delivering their products to Bidco. We are interested in ensuring the farmer is able to make money from farming," said Elizabeth Mudogo, an officer at Safaricom's M-agriculture department.
Bidco has pledged to provide a ready market for the produce, which are raw materials for a range of its edible oils, soaps and other household products. The firm has been importing part of the materials.
Bidco programmes officer John Kariuki said the partnership will offer farmers insurance on their crops in case of drought or other catastrophe.
Polycarp Ndege, a would-be beneficiary, said: "We have been craving for alternative crops for years and now we have seen our prayers being answered."