Safaricom 5G Wi-Fi: Inside New Internet That Is 10 Times Faster Than 4G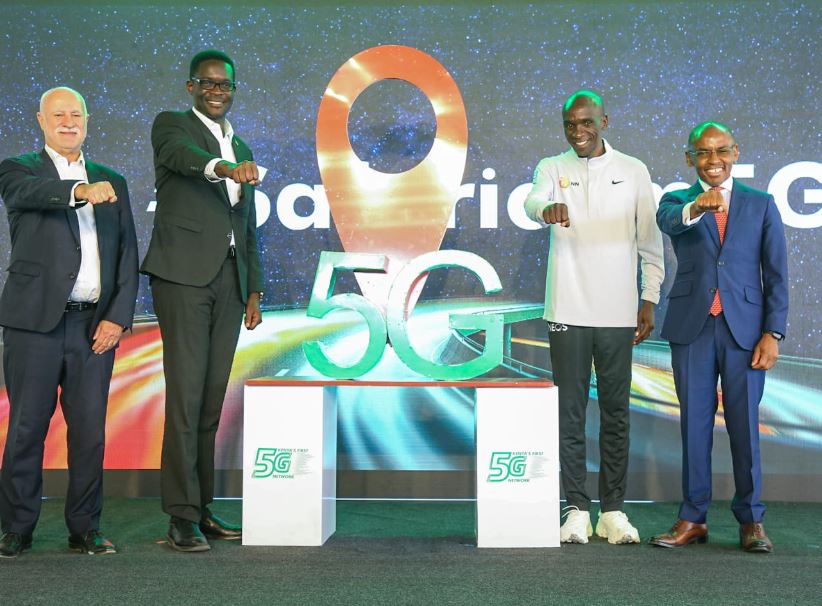 Safaricom has launched its 5G network, which is set to be 10 times faster than the current 4G network.
In order to access the 5G network, subscribers will have to pay Ksh25,000, for a special router. However upon signing a 36-month agreement with Safaricom, users can get the router for free.
A one-time setup fee of Ksh5,000 will also be needed, which will cover the cost of the router's delivery and configuration as well as the provision and registration of the SIM card that will be used in your 5G router.
The 5G internet will come in three packages, which will be different in terms of monthly subscription, speeds and fair usage volume. Once the fair usage volumes are exhausted before the end of 30 days, customers can purchase more data, or continue browsing at slower rates.
Basic Price (Ksh3,500) speed in Mbps (10) fair usage volume in GB(300)
Standard (Ksh6,000) Speed in Mbps (40) fair usage volume in GB (500)
Extra Price (Ksh15,000)Speed in Mbps (100) fair usage volume in GB 1000
Subscribers will also need a 5G smartphone. iOS devices are currently unable to connect to the network in Kenya.
Some of the devices compatible with the 5G network include Samsung Galaxy S22, OPPO Reno8 5G and the Flip3.
"5G is the first mobile technology that can react faster than humans. Has been used with good success in smart cars, and could brake faster than a human can," Morten Bangsgaard Chief Technology Officer stated.
Safaricom CEO peter Ndegwa said that as of March last year, they had 15 sites when they did the trials, and today at the launch they have 35 sites live, with more coming.
"We look forward to using this technology to create sustained growth benefits to our customers, our country and beyond our borders. It will impact the lives of many people in different ways and ensure that we are at par with the rest of the world when it comes to digital technologies," said Ndegwa.
"5G ushers in an era of new possibilities. The promise of connectivity with low latency and high reliability will enable an extraordinary experience for every industry, business, and society," said Ndegwa.