Tatu City On Track To Plant 250,000 Trees By The End Of 2022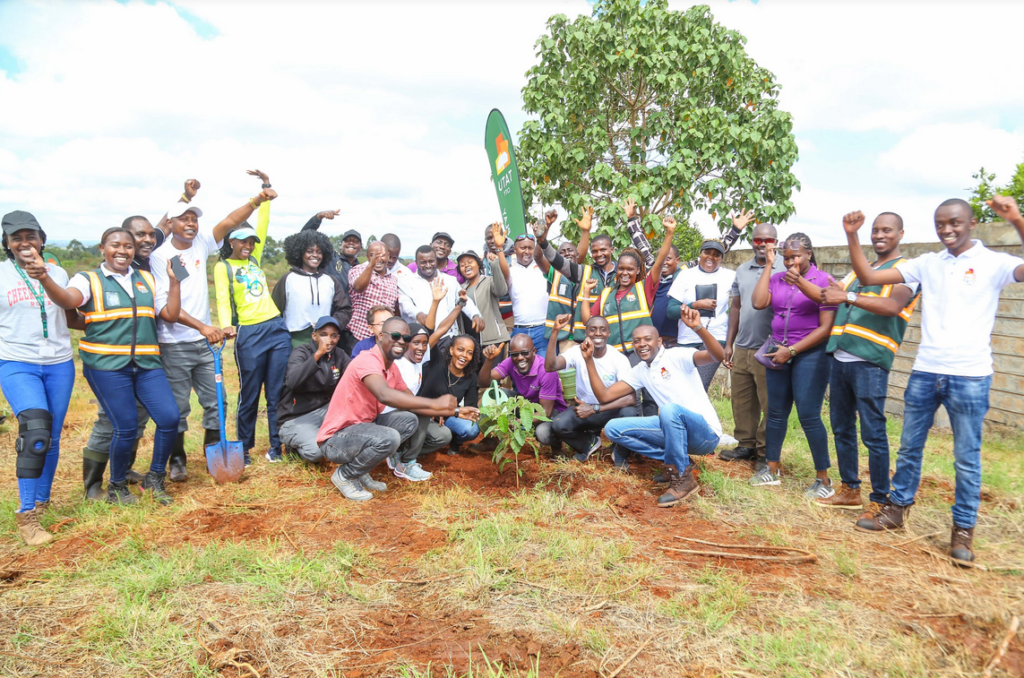 Tatu City staff members during a tree-planting exercise that saw 1,000 indigenous trees planted in the 5,000-acre City in Kiambu County. [Photo/ Courtesy]
Tatu City, Kenya's first operational Special Economic Zone (SEZ), planted more than 1,000 trees in the city over the weekend. The tree planting initiative was held in conjunction with Tatu City residents and businesses Unity Homes, Dormans Coffee, GA Insurance and Friendship Group.

With more than 20% dedicated to green and open spaces, environmental conservation is a core attribute of Tatu City, promoting coexistence between humans and nature. Every day, more than 100,000 indigenous seedlings are growing in the Tatu Bustani tree nursery, nurtured to be planted across the new city.

"We are on a mission to grow trees, not just plant trees," said Peter Otieno, Head of Landscaping at Tatu City. "We are optimistic that our journey to reduce carbon emissions will be achieved as the trees grow to maturity."

In the recently concluded COP27 Summit in Egypt, approximately 35,000 delegates across the globe convened to discuss solutions to climate change and global warming, an emergency predicament the world is currently facing. Part of the discussion was to have individuals and companies reduce their carbon footprint.

"We understand that environmental considerations are fundamental to the success and sustainability of our company as a whole," Otieno added, "and we are always on the search for innovative ways to build and manage properties without any adverse impact on the environment."

Tatu City is currently increasing its solar power production to more than 3MW, with a plan for one-third of the development to be supplied by sustainable energy. Currently, a 1MW solar plant is operational on the roof of Dormans Coffee in Tatu City.

In 2021, 10,000 tilapia and bass fingerlings were released into Tatu City dams. The tilapia promote the growth of larger prey fish, such as bass, bringing an ecosystem balance.

In 2020, Tatu City and the Kamiti Water Resource Users Association concluded a two-year environmental partnership to preserve the Kamiti catchment area. More than 10,000 trees were planted as part of the initiative.

Located just 30 minutes from Central Nairobi, Tatu City has two schools – Crawford International and Nova Pioneer – which educate more than 3,000 students daily, thousands of apartments by Unity Homes, and family residences in Kijani Ridge. Roast by Carnivore, a restaurant by Tamarind Group, the country's leading hospitality operator, is open at the entrance to Tatu City. Eneo at Tatu Central, Tatu City's first commercial office and retail complex will be completed in 2023, with CCI Global as its anchor tenant.
 
Kenya's first operational Special Economic Zone, Tatu City, has welcomed more than 70 companies to its business-friendly location, including Dormans, Copia, Cooper K-Brands, Grit Real Estate Income Group, Twiga Foods, CCI Global, Freight Forwarders Solutions, Friendship Group, Davis & Shirtliff, and KWAL.