Tips: Why It makes Sense To Run A Virtual Business In Kenya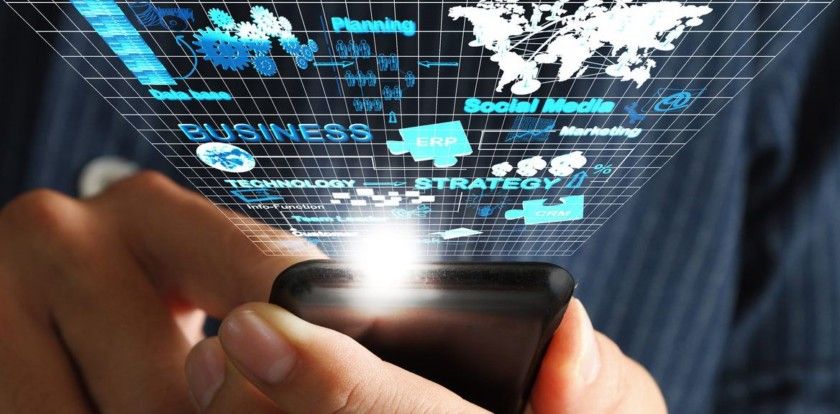 With the rapid advancements in mobile technology and rising internet penetration in Kenya, it's becoming easier to run a business from anywhere. If your business is suited to a virtual model, it's becoming increasingly impractical – and expensive – to buy or rent physical office space.
Now that most of your productivity tools – including calendar, phonebook, email, voice recorder, camera, and social networking tools – are available in the palm of your hand, you can work anywhere there's an internet connection.
This untethered freedom is leading many small business owners to question whether they still need a physical office, especially after higher taxes were implemented, commercial property rentals are on the rise, and traffic congestion increases.
Whether you're just starting out or looking to cut costs in your existing business, it makes sense to consider a virtual business model.
Here are a few tips to get you started:
Set up a virtual office
Virtual office providers, like Regus, which now offers space in the sought-after Britam Towers – Africa's second-largest building – ESBC and eOffice, offer affordable office services. For a monthly fee, they can provide a receptionist to answer calls in your company's name and take messages, as well as boardrooms in prime locations for face-to-face meetings.
This allows you to project a professional image and offer a comfortable space to engage with clients. As a small business owner, you already wear countless hats. A virtual office will relieve some admin stress, so you can focus on growing your business.
Other companies offering virtual offices include Coworker, The Twig, and the Mint Hub.
Invest in reliable connectivity and devices 
If you're going to operate virtually – either from your study at home or from coffee shops – you need to invest in the right tools. Set aside money for a powerful, compact notebook or smartphone that best meets your needs.
You'll also need to budget for mobile data or a fast, reliable home internet connection. Consider registering for SIM cards from two providers in case you're in an area where your primary provider has poor coverage. Speed tests conducted between June 2017 and May 2018 ranked Kenya second in Africa and 64th worldwide in terms of internet speeds, clocking in at 10.11Mbps.
You may also want to hire a freelance accountant to help with your finances so you can budget accordingly for your business tools.
Automate
An important element of creating a virtual business lies in automating the right processes to save time and money. For example, marketing automation tools can help you generate automated marketing emails to your customers, schedule social media and blog posts, track in-bound sales leads, and much more. Cloud-based accounting and payroll solutions enable you to streamline quoting, invoicing, financial reporting, compliance, and reconciliations. As a small business, this may be a great place to start if you're looking to showcase results faster to clients.
Outsource 
Virtual businesses can be more flexible about how and where they source talent. For example, it might make sense to get freelancers or contractors to help out with finance or marketing. If you do project-based work, like construction or IT, you could round up the right team to collaborate with you on every contract, rather than employing full-time resources.
Collaborate
The cloud makes it easy for you to interact and share files, ideas, and data with your virtual team, wherever they are. Encourage everyone you work with to standardise on the same digital tools, like DropBox, Google Drive, or OneDrive for sharing files; Webex or Skype for Business for voice and video communications; and Slack or Microsoft Teams for messaging, to make communication and collaboration easier. These tools also show you are a technology-driven small business.
A virtual office is essentially the opposite of a traditional bricks-and-mortar business, which relies heavily on face-to-face interactions with customers and a physical workspace for you and your teams. Going virtual lets you completely automate your daily processes to become more streamlined, flexible, and available to your clients, from the comfort of your own home or the coffice (aka, the coffee-shop office)
Nikki Summers is the Regional Director for Sage in East Africa