Valon Launches Body Lotion In Kenya In Expansion Move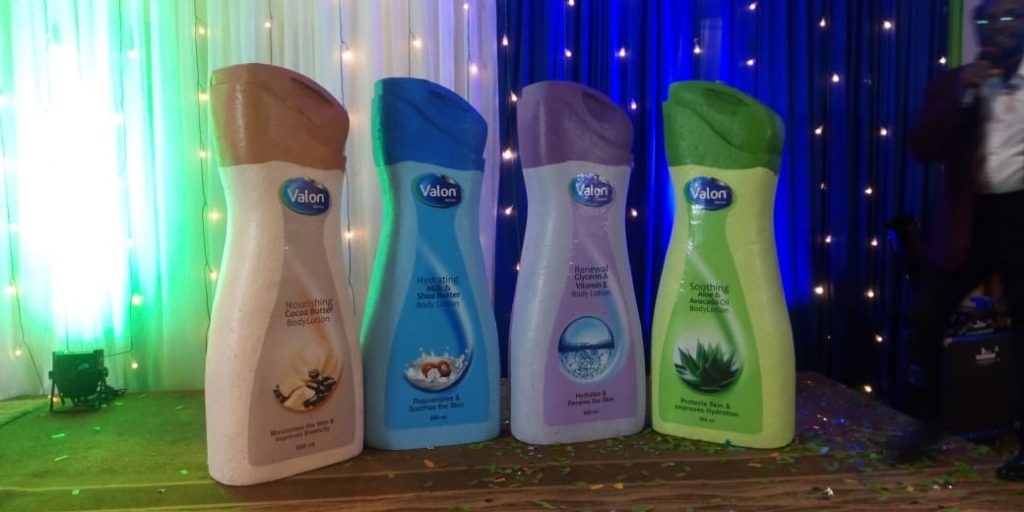 Indian conglomerate Godrej Consumer Products Limited has launched Valon Body Lotion in Kenya, a first for the global company.
Godrej Chief Executive Officer Mr Rohit Vengurlekar said that the launch of Valon Body Lotion is part of the company's commitment in providing East African consumers with superior quality products at great price points.
"We have invested heavily in the Valon Body Lotion's research and development to deliver superior skin care products at a great value for the Kenyan consumer," said Mr. Vengurlekar.
With a 42% market share in petroleum jelly, Godrej is seeking to leverage on Valon petroleum jelly's 45-year brand presence, heritage and equity in Kenya to penetrate the body lotion segment.
Read:  Prime Bank, Toyota Woo Insurance Brokers With Car Loan Facility
"Today, Kenya's skin care industry is worth more than $102 million and its outlook is very positive in the coming years with growth in both volume and value. Industry analysts are looking at recording a value compound annual growth rate (CAGR) of 4% over the forecast period to reach $137 million by 2022. As Godrej, we remain very excited by the tremendous potential of the Kenyan market and look forward to further building our business," said Mr. Vengurlekar.
Mr Vengurlekar added that the Valon Body Lotion launch follows market research that shows an expanding and discerning consumer base that is seeking more natural ingredients and variants in their skin care products. The leading preferred natural ingredients among Kenyan consumers are cocoa butter and shea butter; milk and coconut; aloe vera; and glycerine.
According to Euromonitor's Skin Care in Kenya 2019 report, premiumisation of products is driving stronger revenue opportunities for retailers. This is as a result of Kenya's youthful and aspirational middle-class who are seeking to stock products that offer exclusivity.  The report further highlights that more consumers prefer formulations that contain organic and natural ingredients. This is because of pollution, which along with sun exposure can cause premature skin ageing.
Read: Credit Bank Spreads Wings To Support Big 4 Agenda In Western
There is also continued growth and dominance of the affordable mass products. Many mass brands are also trying to offer products that can be seen as exclusive in their own way, in terms of natural enhancements or improved packaging that appeals to a wide consumer group.
"Customers and consumers can find the new product range in Soothing Aloe & Avocado Oil, Nourishing Cocoa Butter, Renewal Glycerin & Vitamin E and Hydrating Milk & Shea Butter variants", says Pauline Kamau, Personal Care Category Manager at Godrej.
The Valon Body Lotions will sell at the recommended retail prices of Ksh50 for 100ml, Ksh95 for the 200ml, Ksh155 for 400ml and Ksh215 for the 600ml.
Even as the market segment grows, players in the industry are looking at launching more brands with a special focus on natural ingredients. A focus by men on personal grooming is also bound to see a rise in the men's care segment.
For all the latest technology and business news from Kenya and the world, follow us on Twitter and like us on Facebook.