Zamara Kicks Off Discussions On The Road To Universal Health Coverage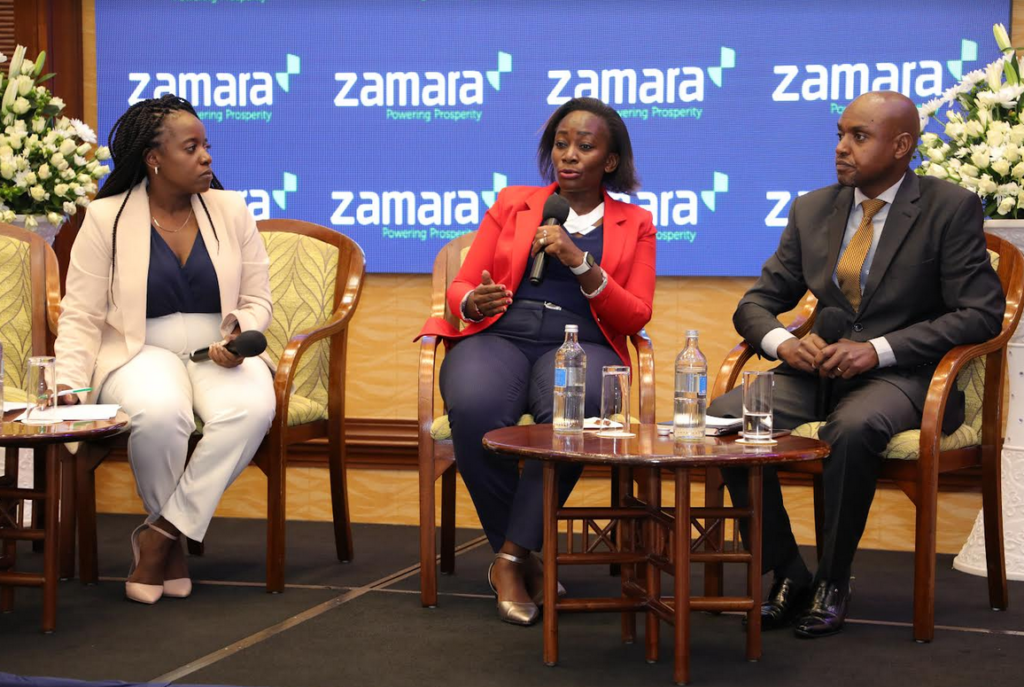 Wambugu Kariuki, Head of Beneficiary Management, NHIF, Dr. Elizabeth Wangia, UHC secretariat, Ministry of Health (Centre) and Samantha Weya, Lead, Health Insurance, Actuarial Consulting at Zamara during a panel stakeholder breakfasts themed "The Road to Universal Health Coverage (UHC). [Photo/ Courtesy]
Stakeholders have been urged to build from the basic primary healthcare level in the journey to achieve Universal Health Coverage ("UHC").
Speaking during a stakeholder's breakfast meeting to chart the way forward on Kenya's road to UHC, Samantha Weya, the Healthcare Consulting Lead at Zamara Actuaries said that there was a need for an increased engagement at the grassroots level to aid in developing healthcare systems that best address population needs.
"Our systems as industry players should be built with patients at the center and focus on data driven solutions to improve primary health challenges," Weya said.
Speaking during the panel discussion, Dr Elizabeth Wangia, UHC secretariat, Ministry of Health said, "the journey to achieving universal healthcare is a significant component of our 2030 sustainable goals thus merits our attention and participation as key stakeholders. The journey is not easy, as we have heard, but we are taking steps in the right direction, and the country's leadership is committed to delivering UHC."
Dr Wangia urged the private sector to put an emphasis on primary healthcare and come up with solutions to aid patients to take care of their health concerns.
"There is no way to accelerate healthcare solutions other than digitization which is a government priority. This is achievable through collaborations with private healthcare players," she said, adding that there was a big role for private health insurers to play in the pursuit of UHC in the country.
"With regulatory support from the government, there is space for insurers to provide more affordable products that cater to the mass market by providing benefits beyond the essential benefits under UHC," she added.
The NHIF (Amendment) Act 2022 was created as a result of the 2021 NHIF Bill, which established the legislative foundation for Kenya to achieve UHC, becoming law in 2022. The Kenyan UHC program began in 2018 as a pilot program in four of Kenya's 47 sub-national governments (Ministry of Health of Kenya 2018).