9 Tips On How To Choose The Best Betting App In Kenya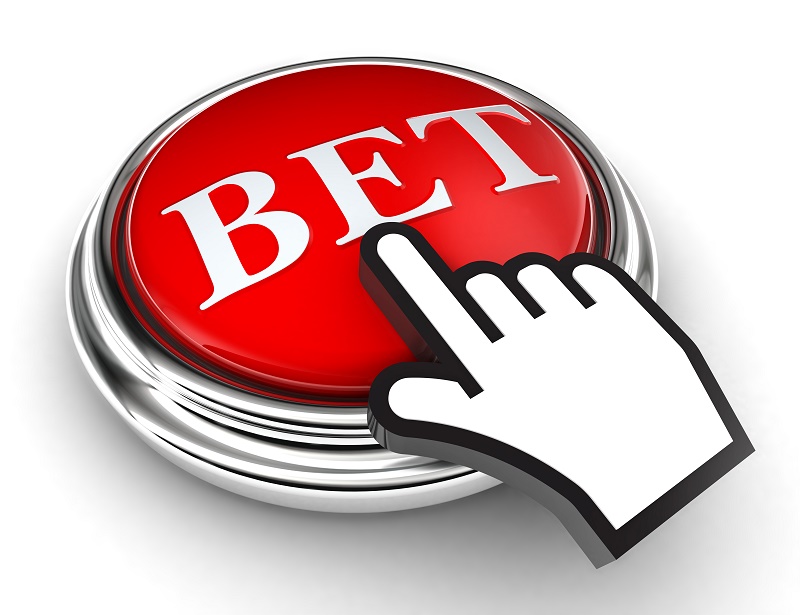 Sportsbetting has become the latest craze in Kenya, with many Kenyan celebrities being brand ambassadors to top online betting sites. Kenyans, therefore, have many choices in regards to online sportsbooks that offer the best betting services.
However, it is not always easy to identify and choose the best betting site, especially to new bettors who have just recently joined the betting industry. More so, with the many betting brands advertising their juicy bonus offers and claiming to have the best betting products and services.
If you are starting out in the exciting world of online sportsbetting, you're in the right place. We have provided you with top secrets on the most important features you should consider when searching for the best betting app in Kenya. Below are top tips on what to consider before signing up at your ideal betting app:
Licensing And Regulation
You should only register you betting account at legitimate and reliable betting sites. The best Kenyan betting apps must be licensed and regulated by the Betting Control and Licensing Board (BCLB). The BCLB controls and monitors the activities carried out at the Kenyan betting apps, hence ensuring that no betting app can take unfair advantage of Kenyan bettors. The board ensures that the game results are fair and that only legally allowed betting services are carried out at the specific betting sites.
You can confirm whether the specific betting site is legitimate by checking the sportsbook's terms and conditions, or by checking out the licensing information at the bottom of the website. You can also confirm this at the BCLB website (https://bclb.go.ke/licensed-bookmakers/). Some of the popular BCLB licensed sites include Betika, Mozzartbet, Gamepesa, Melbet, Wazibet, Betpesa and Bet pawa among others.
Number of Available sports markets
The best Kenyan betting app should be able to meet your online betting needs. It should be possible to bet on your favourite sports and sports betting markets. The best betting apps in Kenya host both international and local sporting events.
It should also provide a variety of markets, including popular ones such as football, athletics, rugby and basketball as well as special ones such as entertainment, politics, motor racing and horse racing among others.
There should also be many betting options to suit your budget and skills. The best betting apps provide you with dozens of betting options for each sport. They also provide you with live betting as well as prematch betting options.
Quality of Odds
The best betting apps in Kenya should firstly display the odds in an easy to understand format. It should also have good odds that guarantee you a fair or high returns on your wagers. You can identify the best odds by comparing the different odds from various bookmakers to gauge how much you stand to gain when you place certain wagers. Most betting sites have a betting odds calculator, which makes it easy to compare various betting options.
Bonus offers and Promotions
It pays to start your betting adventure with a bonus as this is basically free funds that you can use to bet and win great payouts. The best betting apps in Kenya invite you to try out their betting sites with generous welcome bonus offers. This could be awarded in the form of free sports bets or free funds. You should compare the size of the bonus offer and other terms such as wagering requirements on the bonus offer.
The best Kenyan betting apps also host various jackpot promotions where you can win cash or expensive rewards including houses and cars. The many daily, weekly and monthly jackpots also get you a chance to participate and win huge jackpot amounts, which could sometimes rise to thousands of shillings.
Convenient Payment Options and Quick Withdrawals
The best Kenyan betting apps provide you with convenient payment options such as through M-Pesa and Airtel Zap money services. It should be easy to make payments on the go via USSR short codes or Paybill options.
It should also be easy to make withdrawals and access your winnings within the shortest timeframes. The best betting app should also make it possible to make payments in Kenya Shillings and not charge you hefty fees on the transactions.
User-Friendliness, Data Consumption and Functionality Of The Betting App
The best mobile betting apps are easy to navigate and present you with great graphics on your smartphone or tablet. There should be a neat arrangement of the various sports, leagues and betting options. It should also be easy to fill in your bet slip, make payments and contact customer support on your mobile device.
Additionally, the mobile app should be fast-loading and free of hitches and lagging issues as this can be frustrating when making in-play bets or when accessing live-streaming of exciting events. Some of the best betting apps have also designed downloadable apps that utilise less data, hence saving you the data charges that you would utilise when accessing the site.
Special Services, Live Streaming and Cashout
The best mobile apps present you with special services that include free live-streaming of major sports betting events. It should be possible to watch the live event on the go rather than bettors having to travel to watch the event elsewhere.
Other special services include the cash-out option that allows you to cash out your whole bet or partially cash out a bet before the sporting event is completed. Some of the best betting sites in Kenya also provide you with casino games, that you can play using your betting account.
Customer Support Options
Efficient customer support is important in all businesses including sports betting. When choosing the best betting app in Kenya, you should consider the available communication channels provided by the operator. It should be possible to access 24/7 customer services. Betting apps that offer live chat and telephone services are more preferable than those that only offer email communication as you can get instant responses to your queries.
Reputation
When searching for the best betting app in Kenya, it is advisable to find out whether the betting app has a positive or negative online reputation. Sites with negative or bad reputation could be a result of past misdeeds including taking advantage of bettors' funds, withdrawal delays and other complaints. You should avoid signing up at sites that have scandals and bad reputations as they are not reliable and you run the risk of losing your funds to fraudsters and scam betting sites.
With that said, always remember to play responsibly, and only on vetted and verified sites and apps.