Betway: The Ultimate Sponsorship King of the Sporting Realm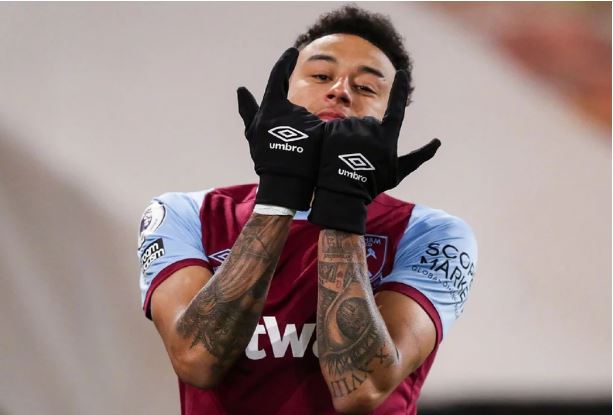 Source: https://pixabay.com/photos/west-ham-united-premier-league-6155458/
The online world offers a wide range of betting sites to people worldwide. However, one of the
more visible names in the mainstream media is Betway. Betway is not a typical online betting
site – it is also a king of sponsorship as it collaborates with sports teams all around the globe.
Short Overview of Betway
Betway has been present in the sports industry for more than 15 years. The owners of the entire
Betway Group is the company under the name Super Group. They started as a small
company, but after 15 years, they managed to offer their betting products to people from many
European, African, and American countries.
Speaking of Kenya, did you know this is the leading sports betting provider in the country?
Residents of Kenya can enjoy a wide range of bonuses and promotions, professional software,
and a bunch of other benefits. You can check Betway Sportbook here and read more about this
amazing platform.
Football Teams that Betway Sponsors
Football is, without any doubt, one of the most popular and profitable sub-industries of sport. It
is not a secret that Kenyans like to watch Premier League, but other leagues are popular as
well.
When we talk about Betway sponsorships, the first collaboration between this platform and
West Ham United is the most popular one. The two sides renewed their partnership three years
ago, and it seems the collaboration like that will not end soon.
The list of Betway's partners is longer than you might think. In EPL, Betway is the most visible
brand on the court of the matches. It has a contract with 13 different clubs. As a result of a
successful sponsorship strategy, this brand is visible in more than 67% of matches in the entire
season.
However, their success story does not end there. Betway is also a brand visible in 83 different
La Liga matches as they are sponsoring Barcelona, Atletico de Madrid and Rela Madrid, as well
as some other smaller clubs. In Germany, they have partnership deals with Stuttgart, Eintracht
Frankfurt, and Hertha Berlin.
The Betting Site is Also Present in NHL and NBA
Who says that football is the only sport that grabs the attention of the betting companies?
Without any doubt, NHL and NBA are two popular leagues in all parts of the world. Whether you
live in the USA or not, we are pretty sure you know many players and teams that participate in
these competitions.
When we talk about NBA, Betway has established some strong partnerships. They are
collaborating with a big number of NBA clubs:
● Dallas Mavericks
● Cleveland Cavaliers
● LA Clippers
● Minnesota Timberwolves
● Golden State Warriors.
Speaking of NHL, their presence is not as big as for the previously two mentioned sports. But
why would they miss the opportunity to advertise in front of another type of audience? So far,
they have established a collaboration with only one club – New York Islanders.
However, something more interesting is their collaboration with Los Angeles Kings. The
company's logo may not be visible on the team's jerseys or on the court. However, they agreed
on some sort of "digital sponsorship" or "digital advertising". This NHL team will add a logo to all
the digital assets as well as in-game products it possesses. In the world of online technology,
this type of collaboration can be pretty profitable for both sides!
Does Betway Sponsor Some Teams in Africa?
As previously stated, this gambling site is operating in all parts of the globe. There is no reason
not to skip Africa. While African football needs more time to reach the quality that European
leagues have, the fan base of almost every team is massive. Because of that, Betway
recognizes the African market as a good opportunity.
Ghana is the first country where Betway operates pretty good. It is a sponsor of three different
clubs, including – Liberty Professionals F.C., Ashanti Gold S.C., and Aduana Start F.C. Despite
these three teams, they also have sponsorship deals with Express F.C. from Uganda and Green
Buffaloes F.C. from Zambia.
Final Thought
Betway is a sponsorship partner of clubs around the globe. They are supporting teams from a
wide range of leagues. When you read the names of their sponsors, you see they pick only the
strongest clubs in their leagues.
How and in which way they will expand their business within Africa is something we are yet to
see. We are constantly exploring sports news and events in Kenya and the rest of the world,
and that could be a good source of information in case you are a big fan of this field.