Absa Bank Kenya Extends Financial Services to Kenyans Living in Diaspora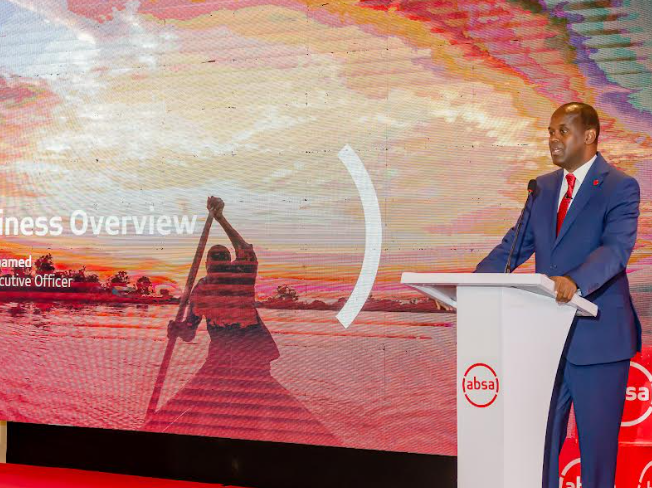 Absa Bank Kenya Managing Director Abdi Mohamed at a recent event. [Photo/Courtesy]
Absa Bank Kenya has expanded its financial services to Kenyans in the Diaspora through its existing digital platform, making it easier for customers and non-customers living and working abroad to meet their banking, savings and payment needs.
The enhancement simplifies sending money and managing projects from other countries, addressing challenges faced by most Kenyans in the Diaspora.
Through this self-service platform, Kenyans abroad can now complete the onboarding process within minutes using their mobile phones or the bank's online platform.
Both existing bank customers and non-customers can visit Absa Bank's website or download the Absa Banking app, complete the registration process, and begin transacting. 
Abdi Mohamed, the Managing Director of Absa Bank Kenya PLC, mentioned that this digital solution empowers Diaspora clients to participate in local investments after completing the onboarding process.
The platform aims to provide a seamless experience for Diaspora transactions, including mobile banking for easy money transfers to recipients' phones, which is a common payment method for education, medical care, household expenses, groceries, and shopping.
"As a partner embracing digital technology, we understand Kenyans' aspirations and it's our commitment to unlocking their immense economic potential and value through innovative people-centered solutions. This proposition will offer various banking options as if the customers were living in Kenya. Whether Kenyans in Diaspora are living in other African countries, the Middle East, America, or Europe, they can continue transacting without having to travel back home," Mr Mohamed said.
"Absa Diaspora customers will also have an opportunity to access savings and payment options at competitive foreign exchange rates at the comfort of their smartphones, tablets, or computers, beyond supporting their friends and loved ones back at home," added Mr Mohamed.
This solution simplifies the remittance process for Kenyans living and working across Africa, the United States of America, and the United Kingdom, leveraging the bank's Pan-African presence and global network.
This development aligns with the opportunities presented by the Africa Continental Free Trade Area (AfCFTA) and the growing importance of Kenyans abroad in the local economy.
In recent years, Kenyans in the Diaspora have become a significant part of the economy, contributing more than traditional sources of foreign exchange like tourism, tea, coffee, and horticultural exports.
According to recent statistics from the Central Bank of Kenya, remittances from Kenyans in the Diaspora have increased by 3.65 per cent as of May 2023, amounting to USD 352.1 million (equivalent to KES 49.7 billion at current exchange rates) compared to May 2022.