Britam Launches Aviation Insurance Solution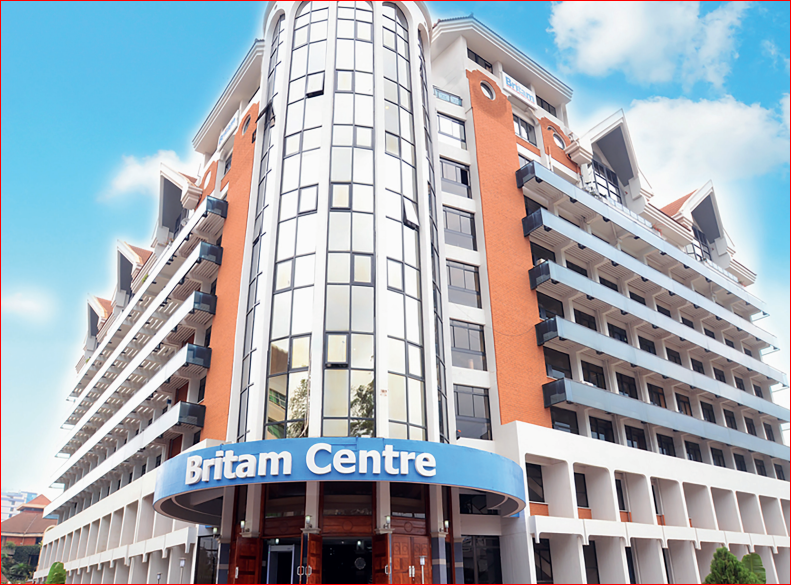 Britam Centre. [Photo/Courtesy]
Britam General Insurance has launched an Aviation insurance solution that will provide cover for individuals and businesses engaged in the aviation Industry.
The solutions include Crew Personal Accident Cover, Airport Owners & Operators Liability, Hull All Risks Cover, Hull War and Legal Liability covers.
Hull All Risks and Hull War insurance covers direct physical loss or damage to the aircraft, including disappearance of the aircraft after the commencement of the flight, while not in flight, grounded or taxiing.
Legal Liability Insurance covers all sums that the insured shall become legally obligated to pay, as damages, due to bodily injury arising out of the ownership, maintenance, or use of the aircraft, and for injury or destruction of property to third parties.
Airport Owners & Operators Liability covers airport premises, hangars and products that are processed, constructed, altered, repaired, serviced, sold, supplied, or distributed by the insured or their employees. It also covers bodily injury or property damage arising out of the possession, use, consumption, or handling of any goods or products, used at the premises of the insured.
Crew Personal Accident Insurance covers pilots, flight attendants, out-stationed personnel, and any other crew members, employed by the insured for personal accident risks, leading to injuries, resulting from aviation-related activities.
These solutions are designed to be sold as a packaged product that can be purchased as a whole or in separate pieces, allowing clients to customize their coverage according to their specific needs. Benefits are provided for a 12-month period, upon premium payment.
The solutions are priced competitively, making them accessible to a wide range of individuals and corporates in the aviation industry. In addition to competitive pricing, the insurance plans are backed by excellent customer service and a professional, highly skilled team that ensures prompt and efficient services from onboarding to claims management.
"Our goal is to ensure that our aviation clients have peace of mind and can focus on their core operations knowing that they are well protected," said Jackson Theuri, CEO and Principal Officer of Britam General Insurance. Adding, "We understand the risks involved in this industry and are committed to providing our clients with comprehensive coverage and exceptional customer service."
The solutions are targeted at airport owners, operators, transporters, and other individuals and corporates engaged in the aviation industry in Kenya.
Currently, Britam offers coverage for all aircraft types including single-engine aircraft, such as turbo engine, piston engine, and rotor engine aircraft, operated locally in Kenya.