Collins Injera's New Job After Retiring From Rugby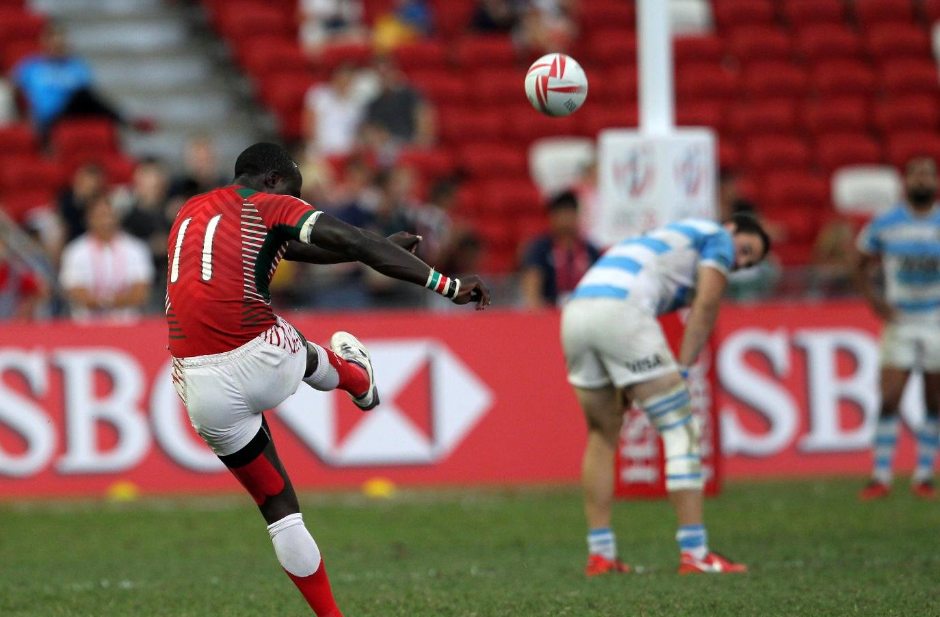 Collins Injera. [Photo/ Courtesy]
Kenya rugby legend Collins Injera has announced his retirement from the sport after a stellar career.
In a statement on Tuesday, January 24, 2023, Injera described his 17 years in the sport as years of "literal blood, sweat and tears".
"Everything must come to an end, sometime. I have always said that I will know it's time, because my body will tell me. And for the past few months it has really 'spoken' to me so, finally, I have decided to listen to it. As hard as this is for me, after 17 years of literal blood, sweat and tears, its time to step away from this great game that has given me so much more than I could ever ask for," wrote Injera.
The 35-year-old, who a fortnight ago was inducted in the Fiji Rugby Hall of Fame, is Kenya's all-time World Sevens Series top try scorer and second-highest try scorer at the World Sevens Series with 271 tries.
"To my wife Chebet and my kids; Chloe, Clyde, and Carl, thank you very much for all the love, support and understanding you have given me all these years. Those days, weeks, and sometimes months that you have endured without my presence as I was busy chasing my dream across the globe are finally over.
It's now time for me to spend much needed quality time with you. Thank you, mum, dad and Linda, for all the prayers, advice, and support. My brothers, Tall and Mike, we did it! We managed to play together both locally and internationally," he added.
Injera played his first match for Kenya Simbas against Southern Spears in South Africa in 2005 and his last with the 15s team at the Repechage Rugby World Cup Final qualifying tournament against Hong Kong on November 11, last year in France.
"To all my teammates, coaches, management and opponents, thank you all for the memories we have created both on and off the field. We have shared some very high and low moments together. Thank you for being part of my journey and helping me achieve my dreams," wrote Injera.
Injera revealed that he would now join the corporate world, by working with Avanti Communications, to support its East African operations.
"For my next chapter I will continue with my humanitarian work and will be joining global satellite business (and UN Sustainable Development Goals Quality Education Partner), Avanti Communications, in an exciting new role to support its East African operations," he said.