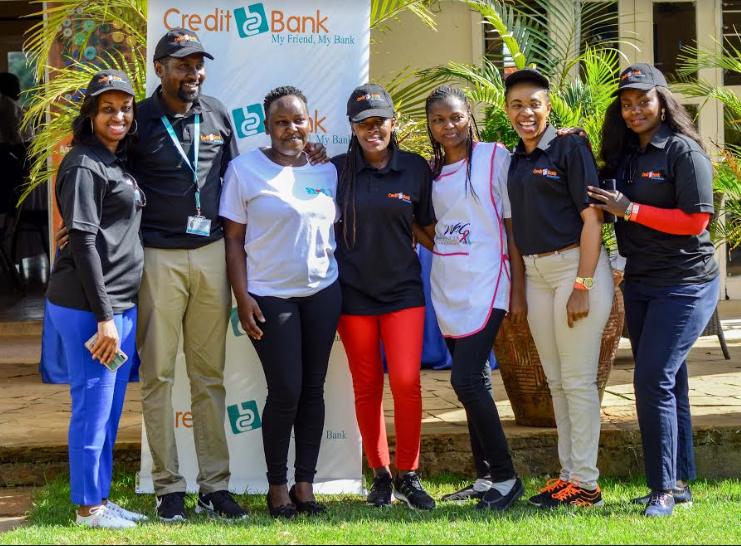 Credit Bank has announced its support for prevention of cervical cancer in Kenya through charity activities. Among the activities which lender is taking part is the Mt Kenya Running Championship to be held on February 22, where at least Ksh50 million is expected to be raised.
This was announced during the 10th Rotary Club annual golfing tournament was hosted at Karen Country Club, where the lender was one of the corporate stakeholders in the course on fight against cervical cancer, Stop Cervical Cancer Initiative.
The Stop Cervical Cancer initiative is a collaboration between Rotary club and Women 4 Cancer, a Kenyan NGO committed to a vision of a Kenya free from cervical cancer. The organization focuses on initiatives that target parents of pre-adolescent girls with reliable information on HPV Vaccine, and women of all ages through screening for early detection, and navigation for prompt treatment.
Read:  Credit Bank Partners With Meru County To Foster County Social Impact Initiatives
"Our sponsorship is focused on furthering the cause of curbing cervical cancer. As Friends of the rotary, by supporting their cause in prevention of cervical cancer. Credit bank supports women led enterprises and we are keen on some of the deep issues they go through like cervical cancer. The money raised during the tournament will used to Increase awareness at community level through health camps, supplying free HPV screening kits for women of reproductive age and facilitate timely treatment and educating families on the HPV vaccine due to the planned free national vaccine roll-out for eligible girls. As Cervical cancer is easily detectable and curable in its early stages," said Monica Chege, Credit Bank's Senior Marketing Manager.
The championships, organized by the Meru County government, will be happening on the February 22 in Mt Kenya with the organizers targeting over 5,000 participants to raise more than Ksh50 million for revitalizing their efforts in fighting cancer.
Read:  Credit Bank Leverages On Ksh300 Billion Donor Funds To Support Women Businesses In Africa
Meru is one of the 11 counties with high prevalence of cancer and proceeds from the event will boost the fight against the disease.
Cervical cancer can be life-threatening if it remains undetected and/or untreated. It is caused by human papilloma virus (HPV) and takes several years (even decades but may be less for immune-compromised women) for cervical cancer to develop in the body, from the onset of HPV infection in women.
According to Women 4 Cancer, cervical cancer affects more than 5,200 women in Kenya each year and more than 3,500 will die from it.
For all the latest technology and business news from Kenya and the world, follow us on Twitter and like us on Facebook.