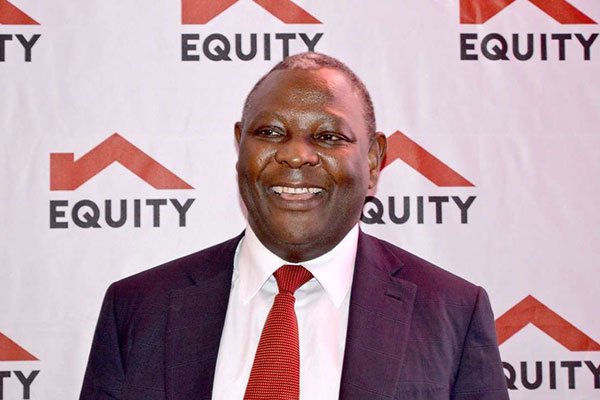 Equity Bank Chief Executive Officer James Mwangi. [PHOTO/ COURTESY]
Equity Bank has send home 60 employees attached to their Financial Access to SMEs and Rural Population in Agriculture using Technology (FASRAT) project.
This is after the bank suspended the programme for a period of six months over economic effects caused by COVID-19.
"In view of the above circumstances and also for your own safety, we regret to inform you that we are suspending your employment contract with effect from 01 May 2020. During this time you will be on unpaid leave until such a time when the prevailing conditions return to normal," said Group Chief Human Resource Officer Gloria Byamugisha and Executive director, Equity Group Foundation Reuben Mbindu in a letter dated April 28.
Read: Equity Bank Chairman Peter Munga Retires After Serving A 'Bonus' Of Six Years
According to media reports, those with outstanding loans with the bank have been asked to make plans to either pay interest only, or ask for a grace period of 12 months until they resume employment.
The employees have been asked to hand over their laptops, tablets and staff cards to the management.
This emerges a day after the family of Equity CEO James Mwangi has contributed Ksh300 million to the Covid-19 fund.
His millions were part of Ksh1.1 billion donation from Equity Group Foundation, with support from Equity Bank and Mastercard Foundation, which gave Ksh300 million and Ksh500 million, respectively.
For all the latest technology and business news from Kenya and the world, follow us on Twitter and like us on Facebook.