Five Ways To Ease The Paperwork In Your Business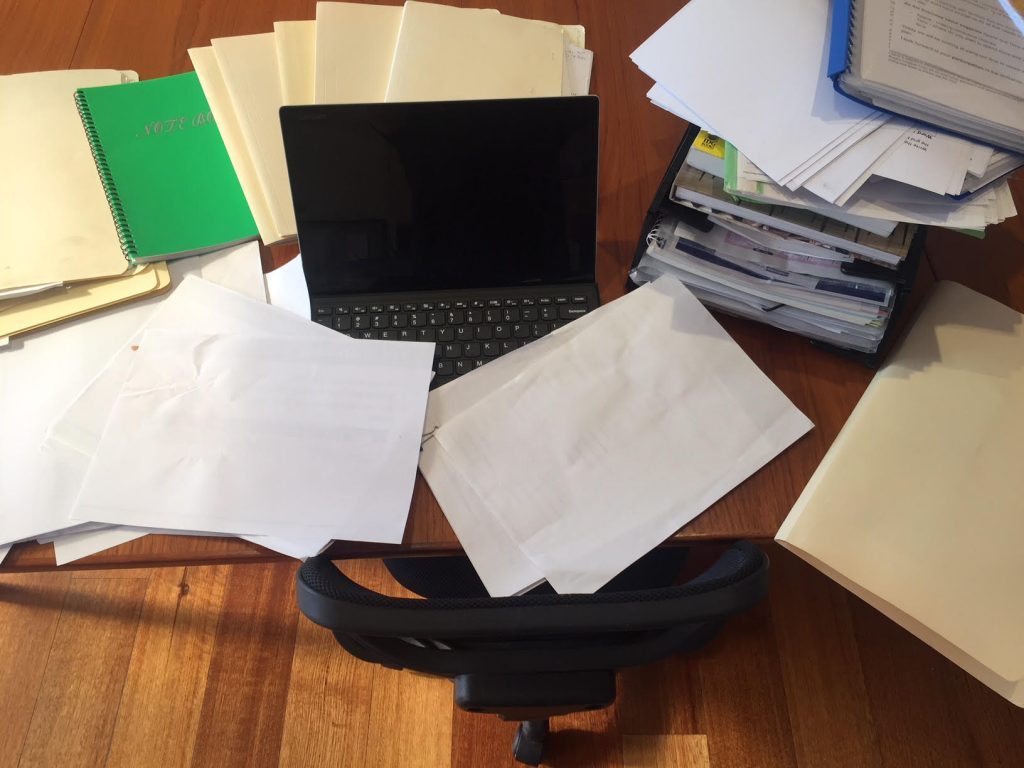 As a busy Small & Medium Business owner, you probably spend a lot of time doing paperwork, ranging from recording transactions and issuing invoices to taking care of tax compliance.
Doing these tasks accurately and quickly is a basic requirement for any business, but let's face it: you'd rather focus on growing your company, bringing out new services, and interacting with customers and employees.
Even if you're running a one-person micro-business, an accounting solution can help you streamline all the paperwork and number crunching so you can focus on the really important stuff. Today's online accounting solutions are highly affordable and free you from admin with clever, easy features that are built around your needs.
Here are five ways a cloud-based solution can ease your paperwork pains:
Take control of your cashflow
Are you using paper records and bank statements to manage the flow of money into and out of your business? Not only is this time-consuming, but it also makes it difficult to track payments expected, outstanding bills, and your company's precise, up-to-the-minute position regarding income, expenses, assets and liabilities.
With the right accounting solution in place, you can generate a range of financial reports with a swipe on your mobile device or a click of your mouse. You can track sales performance, see which of your product lines are profitable and unprofitable, generate forecasts and budgets, and easily call up profit and loss statements.
Read:  5 Ways Your Job Will Be Re-imagined By 2030: Mohammed Amin
Spend less time on recordkeeping and statutory filing
Do you follow a tax year-end ritual of printing out bank statements, digging out paper bills and invoices from boxes, and spending hours adding everything up? That chore could be history once you adopt a cloud-based accounting solution, freeing up days of your time for selling to customers or doing billable work. An accounting package gives you one place to keep your accounting records – and they'll be accurate and up to date.
Make life easier for your accountant
Is your accountant nagging you to invest in an accounting solution? Take their advice – the accountant is probably billing you heavily for doing a lot of manual work on your behalf. He or she may also be concerned about your ability to produce accurate financial records in a timely fashion.
With an online accounting solution, you and your accountant can work on the same set of books at the same time from anywhere in the world. You can process your invoices while your accountant is busy running reports, for instance. There's no need for the accountant to come to your office for some simple paperwork.
Read: How To Best Manage Your Health Care Costs
Streamline invoicing
Are you spending a lot of time each month generating invoices and keeping track of your purchases from, and payments to, suppliers and service providers? With the right solution in place, you can quote from the accounting solution and then generate a customised, professional-looking invoice when it's time to bill. You should be able to easily create recurring invoices quickly and simply for each customer that needs to pay you the same amount each month. You'll also benefit from features that make it easier to track your own creditors.
Automate reconciliations
Manual reconciliations are slow, inefficient and prone to human error. With the right accounting solution, you can link your online bank account to your financial solution. Each day, your accounting records will be updated automatically.