Harnessing Africa's Youth Population for Inclusive Growth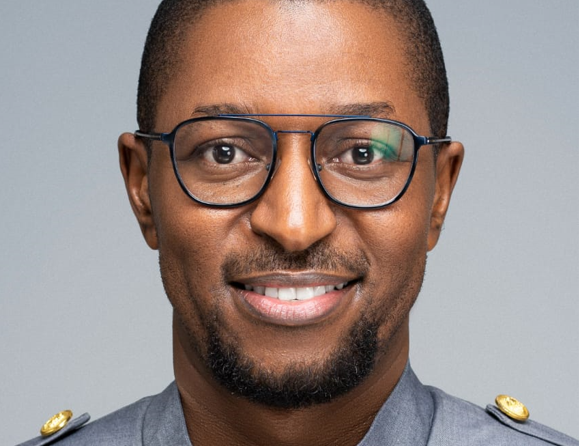 Dickson Naftali, Head, Generation Africa, AGRA. [Photo/Courtesy]
Africa stands at a critical juncture in its history, with a rapidly growing youth population that presents both challenges and opportunities. As the continent grapples with pressing issues such as food security and economic development, it is crucial to harness the potential of this demographic dividend to achieve inclusive growth. By empowering Africa's youth and creating an enabling environment, we can transform the continent's food systems and unlock its economic potential.
Africa's food systems face multifaceted challenges, including limited access to modern agricultural practices, inadequate infrastructure, and a lack of inclusive policies. However, within these challenges lie tremendous opportunities that can be achieved through investments in education, vocational training, and entrepreneurship programs tailored to the agricultural sector. By equipping young people with the skills and knowledge necessary to succeed in agribusiness, they can become agents of change and innovation. Governments in collaboration with the private sector organisations and civil society, can enhance the provision of comprehensive as well as accessible education as well as training programmes that align with the needs of the labour market. By incorporating practical skills and modern agricultural techniques into the curriculum, young people can develop an appreciation of farming sustainably, market linkages, and value chain management.
Ensuring equitable access to resources is critical for inclusive growth. Financial institutions and governments should establish mechanisms that provide affordable credit and access to land for young farmers. Many young Africans face significant challenges in accessing capital due to limited collateral and financial literacy. To address this, innovative financing models, such as microfinance and blended finance initiatives, can be employed to provide young farmers with the necessary capital to start and scale their agricultural enterprises.
Furthermore, it is essential to promote sustainable agricultural practices through policies that incentivise youth-led initiatives in conservation, organic farming, and climate-smart agriculture. By incorporating environmental considerations into policy frameworks, governments can encourage young farmers to adopt sustainable practices that protect natural resources, enhance resilience to climate change, and contribute to the overall well-being of communities.
In addition to inclusive policies, participatory governance is crucial for youth engagement. Governments should actively involve young people in decision-making processes, providing platforms for their voices to be heard. Youth advisory boards, consultative forums, and mentorship programmes can facilitate dialogue between policymakers and young agripreneurs, ensuring that policies are designed and implemented in a manner that reflects their aspirations and needs.
Harnessing Africa's youth dividend requires collaboration between governments, civil society, private sector entities, and international organisations. These stakeholders can join forces to provide mentorship, capacity-building programmes, and investment opportunities for young agripreneurs. Public-private partnerships can promote the transfer of knowledge, technology, and expertise, fostering innovation and entrepreneurship in the agricultural sector. By leveraging the strengths and resources of various actors, comprehensive support systems can be established to empower young farmers and agripreneurs.
International organisations and donor agencies also play a crucial role in supporting youth-led initiatives. By providing funding, technical assistance, and networking opportunities, they can facilitate access to resources and markets for young agripreneurs. Collaboration between African countries and international partners can also foster knowledge exchange and innovation, promoting the adoption of modern technologies and best practices across the continent.
AGRA actively contributes to harnessing the potential of Africa's youth for inclusive growth. We invest in education and training programmes tailored to the agricultural sector, equipping young people with the necessary skills for agribusiness success. Additionally, we advocate for affordable credit and land reform policies to ensure young farmers have access to resources. By embracing digital technologies, we empower young agripreneurs to overcome barriers. AGRA's involvement in shaping inclusive policies and fostering partnerships creates an enabling environment for youth engagement, transforming Africa's food systems and unlocking economic potential.
One such initiative through which AGRA supports young agripreneurs is the Generation Africa programme. This AGRA led youth partnership initative seeks to strengthen the ecosystem for youth entrpreneurs in the agri-food sector across the cotinent, and allows them to unlock this untapped potential. The programme also provides a platform for young entrepreneurs in the agricultural sector to showcase their innovative ideas and businesses through two competitions named the GoGettaz Agripreneur Prize and the Pitch Agrihack. Through the Generation Africa programme, youths are offered mentorship, funding opportunities, and access to networks, enabling them to further develop their ventures and contribute to sustainable agricultural development in Africa.
The programme strengthens the ecosystem that supports youth entrepreneurs in different countries by catalyzing stakeholders (government, private sector, development partners) action and strengthening youth flagship programmes through the Youth Ecosystem Development Framework (YEDF) assessments and stakeholder engagements. By connecting young agripreneurs with resources and support, AGRA, is empowering the next generation of agricultural leaders, driving economic growth, and creating a more inclusive and sustainable future for Africa.
Africa's youth population holds immense potential to drive inclusive growth and transform the continent's food systems. By investing in their education, facilitating access to resources, implementing inclusive policies, and fostering partnerships, Africa can empower its young population to become the driving force behind agricultural innovation and economic development. Through such efforts, Africa can secure its food future, create sustainable livelihoods, and unlock the full potential of its youth demographic dividend. It is time to embrace the power of Africa's youth and work together towards a prosperous and inclusive future. By investing in the potential of its young people, Africa can lay the foundation for a flourishing continent that benefits all its inhabitants.
By Dickson Naftali, Head, Generation Africa, AGRA