Africa's Journey Towards Reducing Greenhouse Gas Emissions Begins In Kenya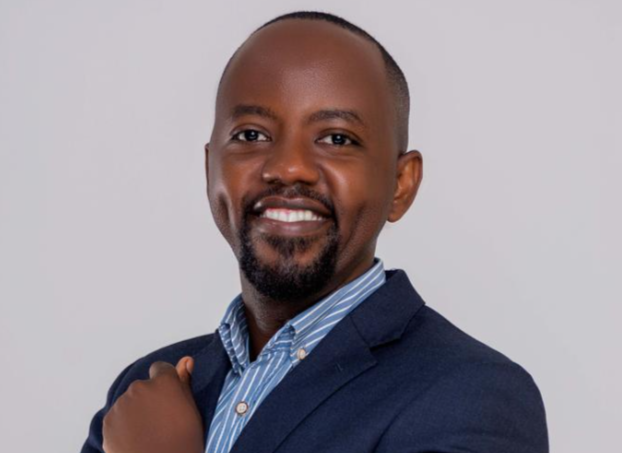 Elisha Kamau, Public Relations Manager, MultiChoice Kenya. [Photo/Courtesy]
As African leaders converge in Nairobi to explore ways to reduce greenhouse gas emissions during the week-long Africa Climate Summit, Kenya has a head-start in leading the path to green growth and climate finance solutions.
Three recent developments show how the country is racing ahead towards achieving the targets for the United Nations' Sustainable Development Goal (SDG) 13: Climate Action — reducing greenhouse gas emissions and investing in climate resilience.
In December 2022, a Kenyan social entrepreneur, Charlot Magayi received a global spotlight when she won the prestigious Earthshot prize for production and distribution of cheaper, safer, and more sustainable clean cooking stoves to slum dwellers.
Barely a year later, Magayi's dream of growing the number of people using her green stoves from 200,000 to a million customers in three years is beginning to shape up.
Last week, Kenya's Senate passed the Climate Change (Amendment) Bill, 2023 that sets rules to govern the fast-growing global market for carbon credits, pending assent by the President.
This is a short in the arm for social entrepreneurs like Magayi who seeks to significantly tap into the US $2 billion global industry and help millions of Kenyans still reliant on wood and charcoal fuels to start cooking for credits.
This week, all eyes are on Kenya as it hosts a huge delegation of Africa's leadership drawn from governments, private sector players, multilateral development banks and development partners for the Africa Climate Summit. The choice of Kenya as a host is a big statement on the role it plays in driving the climate action agenda.
A major highlight of the summit will be 'the African Leaders Nairobi Declaration on a Green Growth and Climate Finance Agenda and Solutions for Africa and the World' that would include Carbon Credit Regulatory Frameworks among other commitments to a broad framework for Green Growth.
Again, an African commitment on carbon credit rules will bolster Magayi's Mukuru Clean Cooking stoves ambitious journey of reaching 10 million people across Africa. While it will open up more life-changing opportunities for other women like her across the continent, It will be a huge turning point to millions of lives lost every year on the continent due to indoor air pollution from wood and charcoal fuels.
Household air pollution is a global challenge with data from the World Health Organisation (WHO) showing it accounted for an estimated 3.2 million deaths per year in 2020, including over 237,000 deaths of children under the age of 5.
According to WHO, around 2.4 billion people worldwide (around a third of the global population) cook using open fires or inefficient stoves fueled by kerosene, coal, and wood.
In Africa, WHO survey on the global burden of disease shows that nearly 600,000 Africans die annually and millions more suffer from chronic illnesses caused by air pollution from inefficient and dangerous traditional cooking fuels and stoves.
My passionate reference to Magayi' story is because she has encountered these challenges first-hand and decided to go against the grain to find the solutions to her challenges.
As a former charcoal trader in Mukuru, one of Nairobi's largest slums, she and neighbours suffered regular respiratory infections. What hit Magayi hard was in 2012 when her daughter got severely burnt by a charcoal-burning stove.
Five years later, she founded Mukuru Clean Stoves- that uses processed biomass made from charcoal, wood, and sugarcane to burn cleaner and cheaper fuel. Today she is leading a revolution that began in the slum, now recognised not only in Kenya but also across Africa and the world over.
As Africa Climate Summit works to deliver the Nairobi declaration, we all understand that achieving the long-term carbon emission cuts needed to avert climate disaster is a monumental undertaking.
But inspirational stories like Magayi's offer great insights on where we all should focus on- local. Where our challenges begin is where the real solutions are.
While Kenya's hosting the continental climate summit might be a pure coincidence, the latest developments shine a spotlight on Kenya's potential and role in leading high impact climate actions – These must not be ignored in the ongoing discussions.
First, is the inclusion into the discussion table, local representatives from hardest hit communities. They have first-hand insights on the dangers they face and how they are trying to adapt to the changes.
Secondly, is the power of partnership towards achieving the Sustainable Development Goals.
It is from the partnership between Earthshot Prize and MultiChoice that put Magayi's life-changing venture into the global spotlight. On the Continent, MultiChoice has an extensive footprint with a reach of 22.1 million households across 50 countries.
The cash prize from the award and now government's support through the carbon credit regulations will help her and other similar life-changing ventures to expand and reach many more people.
Prospects are high for this summit to deliver a transformative declaration that will begin to lay the foundation for genuine emissions reduction. Only if we appreciate the event's location and its diverse solution offerings. The path to fighting climate change begins here.
The Writer is a Public Relations Manager, MultiChoice Kenya