Infobip Unveils Experiences: An AI-driven Conversational Cloud Solution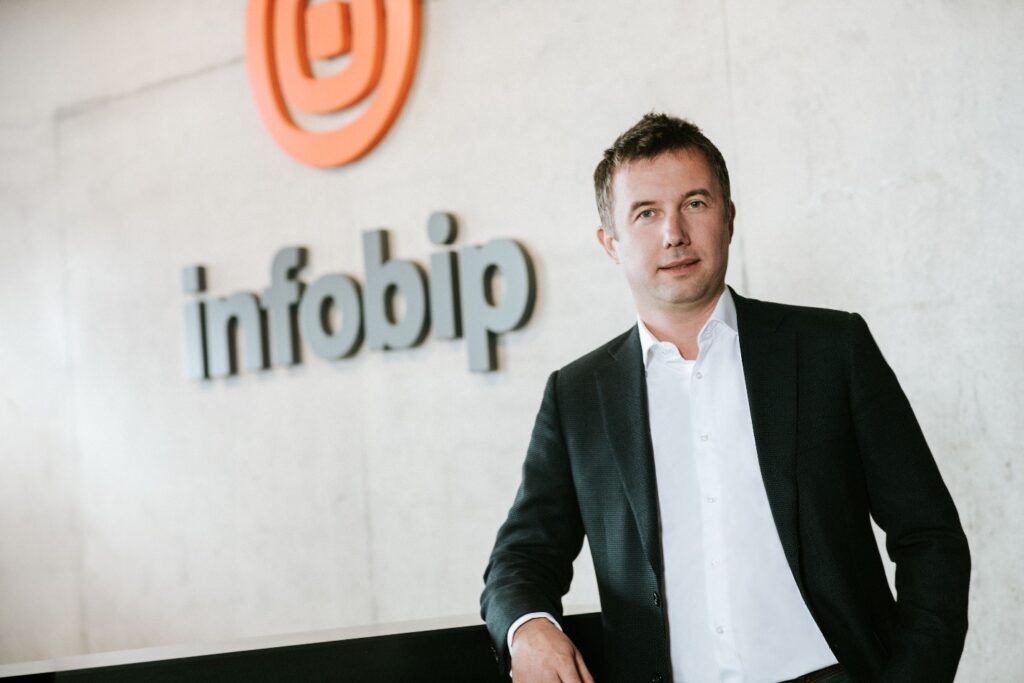 Ivan Ostojić, Chief Business Officer at Infobip. [Photo/ Courtesy]
Global cloud communications platform Infobip has launched Experiences, a revolutionary new generative AI-powered, no-code journey builder that helps businesses engage customers, foster loyalty, and drive business growth. Infobip Experiences helps organizations save time with a library of AI-powered journey templates from onboarding and engagement to retention and loyalty, personalized to suit business needs.
Infobip's research shows that consumers increasingly want a conversation with a business or brand on their preferred communications channel. Infobip Experiences helps firms do this by providing conversational journey templates that solve pain points and delight customers.
Infobip Experiences provides seamless integrations where businesses can connect their existing technology stack in a few clicks. As a result, firms benefit from quicker journey creation and orchestration along with a connected view of the customer experience. The new product provides valuable insights into conversational journeys with robust analytics and reporting capabilities. Businesses can track consumer behavior, measure performance metrics, and identify areas for improvement. Organizations can optimize their conversational experiences with data-driven insights to drive better results and deliver exceptional customer satisfaction.
Experiences will be available for businesses across many sectors, including e-commerce, sport and entertainment, healthcare, financial services, travel and hospitality, transport and logistics, production and manufacturing, and telecoms. Over time, examples include use cases relevant to specific verticals like back-in stock and product return for retail, or use cases relevant across verticals like meeting organizer and location-based messaging.
Experiences is part of the portfolio of Infobip software-as-a-service customer engagement solutions that will go through a major AI upgrade later this month.
Ivan Ostojić, Chief Business Officer at Infobip, said: "With the growing trend of consumers wanting to interact with business or a brand through conversational chat channels, it has become more important for firms to offer such experiences. AI-powered Experiences helps businesses solve customer pain points while turbocharging their digital transformation, delighting customers, and boosting loyalty and growth. Supported by generative AI, Experiences further demonstrates how Infobip continues to invest in innovative new products and services to ensure we are the market-leading communications platform for every platform."
Conversational commerce leader
Experiences draws on Infobip's first-place ranking in Juniper Research's Conversational Commerce Competitor Leaderboard. Outperforming all its competitors, Juniper Research recognizes Infobip as a "market leader that is constantly evolving", evidenced by its acquisitions and the onboarding of new platforms, such as WeChat. Noting Infobip's ability to support many global channels, including RCS, WhatsApp, and Messenger as well as regional ones such as WeChat, KakaoTalk, and LINE, Juniper says Infobip is well placed to "capitalize on the conversational commerce market", which Experiences enables Infobip and its customers to do.
Juniper Research commented: "Whilst supporting a sufficient number of communication channels is no longer enough to ensure the success of the conversational commerce experience, Infobip's ability to embed additional value-added services, such as generative AI, QR codes, and diverse payment options, into its platform creates depth with these existing communication channels". This increased depth enhances the conversational commerce customer experience and secures Infobip's first place in Juniper Research's Conversational Commerce Competitor Leaderboard 2022.
AI-powered Experiences closely follows Infobip's collaboration with leading digital insurance company LAQO, to help the insurance firm become among the first to adopt a GPT-enabled digital assistant for customer support. Using Infobip's market-leading conversational platform, LAQO GPT offers its clients fast, accessible, and always-on customer support, creating a conversational customer journey to improve the experience and boost satisfaction.
Experiences in beta Infobip Experiences will be available for free during its beta phase. With Experiences in place, businesses do not need to purchase Infobip's communications platform or professional services initially.