Inside Multibillion Empire Of Jaswant Singh Rai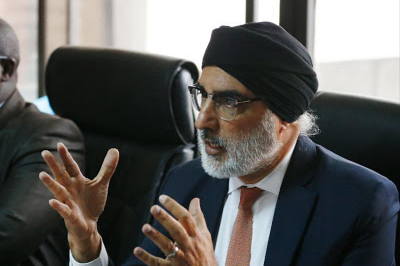 Jaswant Singh Rai. [Photo/Courtesy]
Business mogul Jaswant Singh Rai, son of late billionaire Tarlochan Singh Rai, has featured in many wealth reports as one of the richest individuals in Kenya and the East African region.
Jaswant Singh Rai has massive wealth in the region invested in various sectors such as sugar, cement production, horticulture, edible oils, sawmilling and real estate.
He inherited most of his wealth from his father Tarlochan Singh Rai, who left behind a multimillion-dollar inheritance after his death in 2010.
Jaswant Singh Rai is believed to control at least 43 per cent of the sugar business in Kenya.
He owns West Kenya Sugar, which owns Kabras Sugar, Sukari Industries, and Olepito.
On Saturday, August 27, 2023, President William Ruto challenged Mr Rai over the state of the country's sugar industry.
"Msikuwe na wasiwasi niko hapo chonjo kabisa. Nitahakikisha hii kitu inakaa chonjo. Na wakora wote wako katikati. Msikuwe na wasiwasi ati kuna mtu atakuja kutuongelesha kingereza. Sijui mhindi fulani. Sijui nani ni nani. Sijui mwingine ananiambia Rai. Rai Nani? Hapana hiyo haiwezekani," he said during his ongoing tour of Western region.
In cement production, Jaswant Singh Rai and his family own Rai Cement while in edible oils and soaps sector he owns Menengai Oil refineries.
In sawmilling- he owns Timsales, Raiply and Webuye Panpaper while in real estate he runs Tulip Properties.
He also practices wheat farming and horticulture.
He is the chairman of the Rai Group.