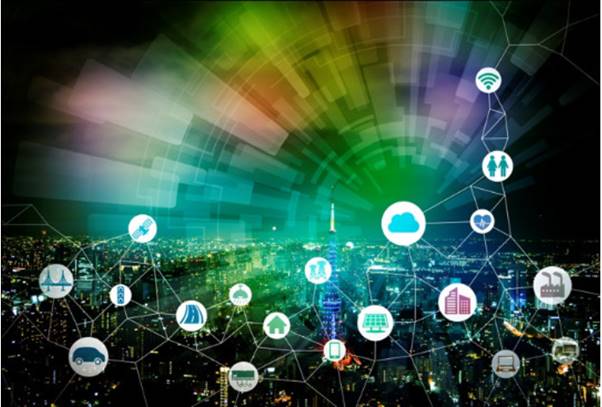 Artificial intelligence (AI) and the Internet of Things (IoT) are here to stay.
Worldwide spending on the IoT is expected to increase 15.4% to $745 billion this year, according to IDC. As for AI systems, the researcher projects that worldwide spending will climb 44% to nearly $36 billion in 2019.
This surge of spending means that East African organisations also need to step up their investment to remain globally competitive. But rather than thinking about these disruptive trends as new technology platforms, they should embrace them as what they really are – a way to completely change their business and its processes.
AI and IoT projects fall short of the mark in helping companies to drastically improve their business processes when they are not looked at through strategic lens. As was the case with mobile and the cloud – IoT and AI success will come from understanding how these solutions will reshape consumer and employee behaviour and how they can be used to transform businesses' operations and operating models.
More than just a tech project
The IoT or AI aren't simple technology projects – implementing them isn't a viable goal in itself. They are value creation tools, a way to transform the customer experience and reinvent business processes for the digital age. To make the most of their potential, the business's senior leadership should drive the strategy and consider how these tools can enable new business models, underpin innovation and bring massive improvements to efficiency and productivity.
The IoT is a complex interconnected network of related parts that sense context, transfer data, process information and initiate action. Data streams originating from all sorts of sensors built into a wide variety of "things" (e.g., machines, cars, mobile and immobile goods, clothes, or even human beings) enable companies to create all sorts of innovative processes, services and products.
Read:  Is Dubai The Next Healthcare Destination For Kenyans?
The real magic comes from using machine learning to put that data to work. Smart algorithms and AI can be applied to data collected at scale to find patterns, trends and indicators the human eye might miss. A few of the possibilities include:
Using predictive maintenance for technical infrastructure in cities, factories, plants and others to improve reliability of machinery while reducing maintenance costs.
Leveraging traffic data from many different sources including smart city data from traffic lights, streets, or other vehicles to optimise the management of corporate and government vehicle fleets.
Creating innovative consumer offerings, such as Amazon-style dash buttons to supply customers automatically and predictively with goods and services.
Providing medical care services, for example, using wearables and even (in future) ingestible sensors, to monitor elderly people living alone at home.
Using automation to free humans from tedious manual work. For example, AI-powered chatbots on a website will be able to handle many common customer queries and requests, while robotic process automation can do repetitive tasks such as accessing data from back-end systems to populate forms.
The leaders in digital transformation will have the ability to build, deliver and repeat innovations based on the AI and IoT better than their competitors. But to get it right, they will need business leaders who understand the role these technologies– and others like blockchain – can play from a business outcome perspective.
Those that begin with a vision for using these digital technologies to transform customer, employee and partner experiences will start on the right footing.
For all the latest technology and business news from Kenya and the world, follow us on Twitter and like us on Facebook.