Joseph Lendrix Waswa Soccer Festivals Enhancing Youth Participation In Social Activities In Bungoma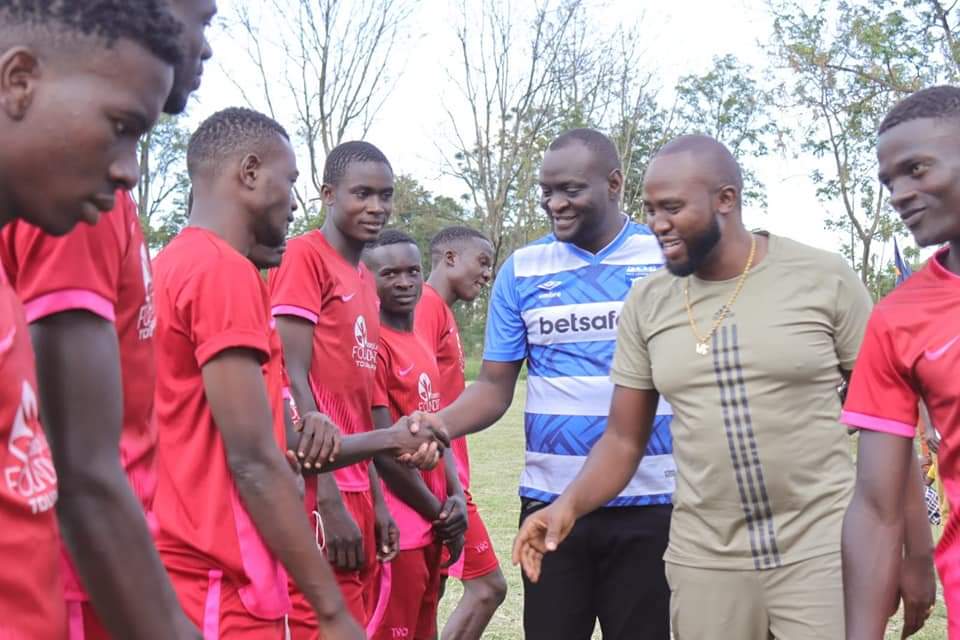 The Joseph Lendrix Waswa Soccer Tournaments, held thrice a year in Bungoma's 9 subcounties has slowly progressed to be one of the best-organized soccer Festival in Bungoma, attracting the largest pool teams with teams competing to earn some of the highest prize monies in Bungoma soccer festivals.
But besides being billed to attract County Youth attention, the founder of the soccer tournaments, flamboyant Bungoma businessman Joseph Lendrix follows his initial vision of inculcating community values to many jobless youths in his County.
"'"Our tournaments are more than youth soccer tournaments. We try to impart preparedness, resilience, attitude control, long-term thinking, bonding and relationship, diversity and a sense of participation values for our youth," Chairman Lendrix Waswa said.
An avid Arsenal supporter, the businessman fondly referred to as Chairman by his peers and supporters, wants his tournaments to be breeding ground for footie scouts from local, regional, and international sources.
While the tournament directors desire full participation from the always enthusiastic Bungoma youth, their desire is to train young people to distinguish between effort and ability by increasing self-discipline and the awareness of the value of preparation, giving the lads a chance to see and analyse the difference in their performance.
'We train our youths to be disciplined and put in extra time on fitness this making them better sportsmen. The older young ones learn that a confident attitude improves their performance, which ultimately gets rewarded with success' – Isaac Wanjekeche, Sports Director, Joseph Lendrix Foundation.
By developing long term relationships with their teammates, the lads learn how to interact and learn from different experiences that form valuable life skill lessons.
Our youths are drawn from the local football leagues, and community clubs in a tournament that is wholly sponsored by the Melpa Group of Companies comprise MBS Security, Magnum Microfinance and Mutengene Resort among many other corporate units within the group.
'We want to open opportunities for our youth to play in bigger leagues and for those who have great football talent, to be spotted by serious soccer scouts. Discipline is everything as we train our youths to focus on the bigger picture of achieving corporate success by how they develop their attitudes' – Lendrix Waswa
The upcoming Joseph Lendrix Waswa County Championship is set to continue from 14th May 2023, with it's launch slated for Kipsis Primary School, Mt Elgon Constituency.
In attendance will be the former Harambee Stars Coach Stanley Okumbi, and Mohamed Hamisi amongst other guests.