More Pain For Mediamax Employees As Several Targeted For Sacking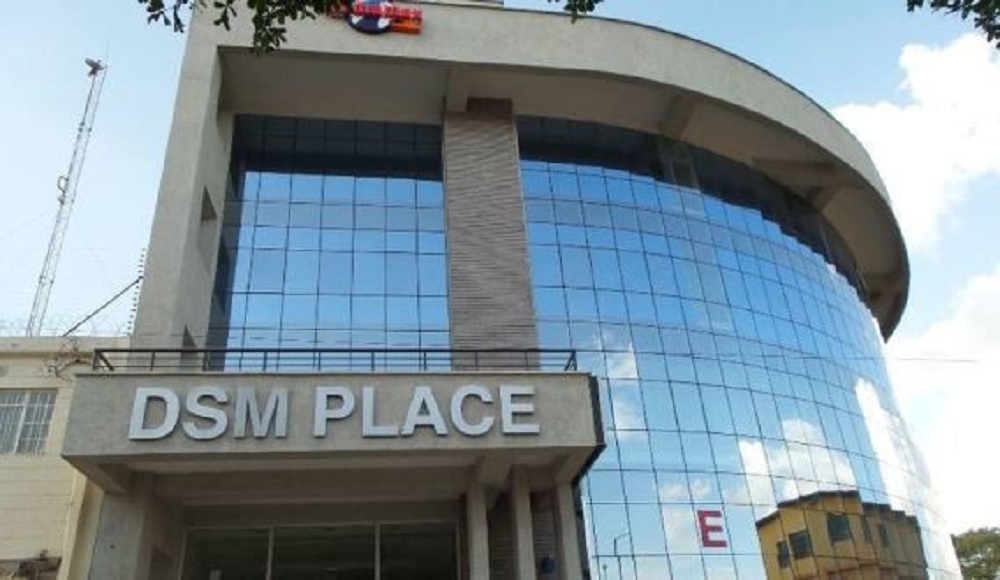 Mediamax is planning to fire more employees in a month's time, less than a year after it fired 160 employees in cost-cutting measures.
In a letter to the county labour office, Mediamax Acting CEO Ken Ngaruiya says the company has been suffering reduced fortunes due to Covid-19 pandemic.
Ngaruiya however did not announce the number of employees who will be shown the door, but it is suspected that employees who resisted salary cuts and moved to court could be fired.
"The services of some of its employees will be rendered superfluous thereby necessitating the termination of their employment on account of redundancy. In accordance with the provisions of Section .10 of the Employment Act. No. II of 2007, Mediamax Network Limited hereby gives one (1) month's notice of the intended redundancies," said Mr Ngaruiya.
Read: Two Mediamax Bosses Resign In Salary Cut Protests
In September 2019, Mediamax fired at least 160 employees, including top K24 and People Daily editors in another cost-cutting move.
Among those who were sent packing include Job Mwaura, Caleb Ratemo and Franklin Wambugu. Others included; Mwanaisha Chidzuga, Torome Tirike, Tony Timase, Fred Njiri, Anders Ihaji, Juma Bhalo, Ali Mtenzi, Boniface Mutakha.
Among the top employees who could be targeted in the current retrenchment include Print editor-in-chief Eric Obino, TV presenters Betty Kyalo and Anne Kiguta, radio presenter Felix Odiwuor alias Jalang'o, who led a court battle against the media house. The aforementioned moved to court protesting salary cuts by the employer.
Recently, the media house's top-most editor Peter Opondo, in charge of editorial functions of print, broadcast, and digital divisions and Head of Commercial Caroline Mwangi resigned in protest to the salary cuts.
Last month,  the Employment and Labour Relations court issued orders temporarily stopping Mediamax from forcing or coercing employees to take up to 50 per cent pay cuts.
The company had declared intention to slash employees' salaries by 20 to 50 per cent citing adverse effects of Covid-19 on its business.
Read: Mediamax To Slash Employees' Salaries By Up To 50 Percent
The orders issued last month by Justice Bryam Ongaya restrict the Media House from subjecting the employees to pay cuts unless the management proves that they are unable to pay salaries.
Mediamax issued the staff with consent letters on April 21 over the intended salary cuts based on their job group detailing the new gross salary after the deduction.
The employees declined to sign the letters saying the communication lacked crucial details such as the period within which the salary cut would apply.
36 of the employees successfully blocked the cuts after going to court.
Read: Mediamax To Slash Employees' Salaries By Up To 50 Percent
The salary cuts were set to start with April salaries, which would have seen most employees caught off-guard.
"We have consulted extensively and held several meetings with the leadership team and the board of directors to find ways and methods to sustain and keep the Company afloat during this pandemic. We have come up with several measures to ensure that we try to sustain and ensure that the business at this stage survives and sustains itself. Amongst the proposed measures that will directly apply to employees will be a reduction of between 20% and 50% on Gross Monthly Pay based on job levels effective April 2020," added the statement.
Mediamax is the holding company of the People Daily Newspaper, Tv stations (Kameme and K24) Radio stations ( Emoo FM, Milele FM, Kameme FM, Msenangu (formerly Pilipili FM), Mayian FM and Meru FM).
For all the latest technology and business news from Kenya and the world, follow us on Twitter and like us on Facebook.