Nara Luxury Founder Nasra Swai  Launches Girl Child Initiative: Girl Get Up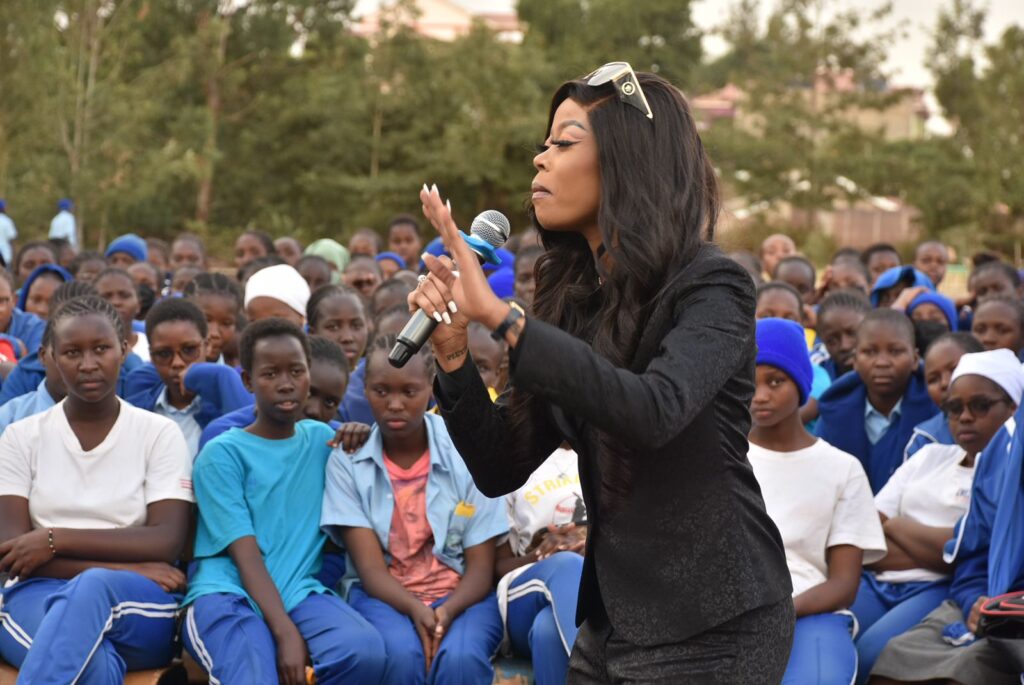 Nazra Swai speaks to students during the launch. [Photo/Courtesy]
Nasra Swai, the founder of Nara Luxury, has launched the Girl Get Up Initiative aimed at promoting the girlchild.
Speaking during the launch at Nkaimurunya High School in Kajiado North, Swai called upon stakeholders and well-wishers to increase efforts to bring equity in learning institutions when it comes to the girl child.
Nasra stated the current prevailing economic situation in the country has increased the burden on the girl child when it comes to matters Menstrual Health Management (MHM).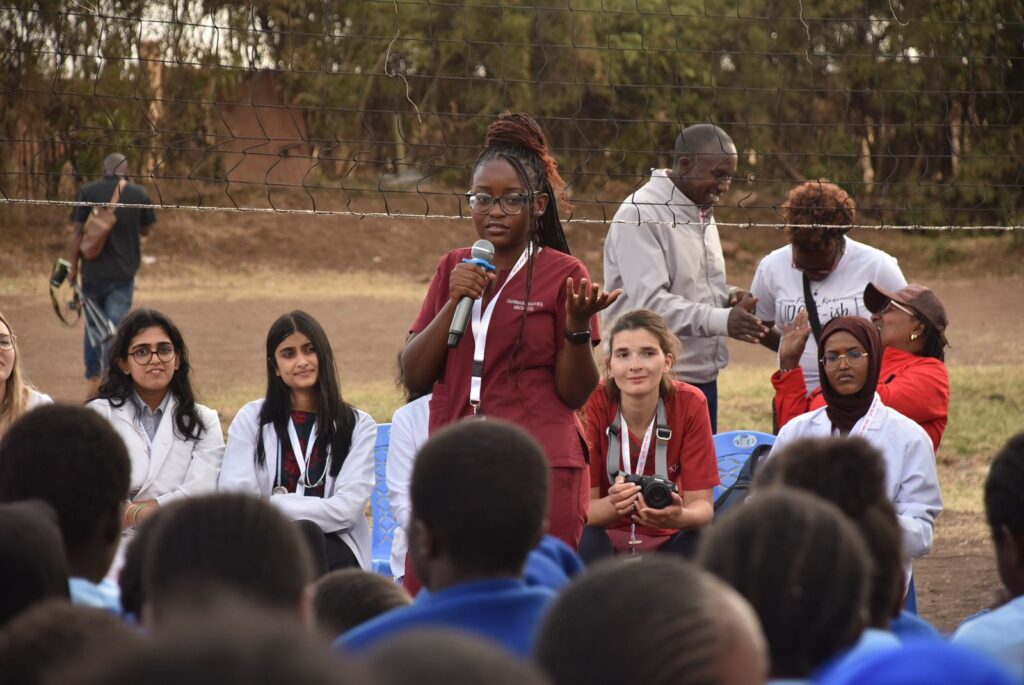 Good MHM plays a vital role in enabling young women and adults to reach their full potential.
"As an organisation, we are working towards bridging this gap as part of SDG number three on healthy living while at the same," Swai said.
Girl Get Up Initiative is a project borne out of the need to empower young girls who are going through various forms of stigmatization, abuse and health challenges.
"I raise up my voice—not so that I can shout, but so that those without a voice can be heard," Swai said.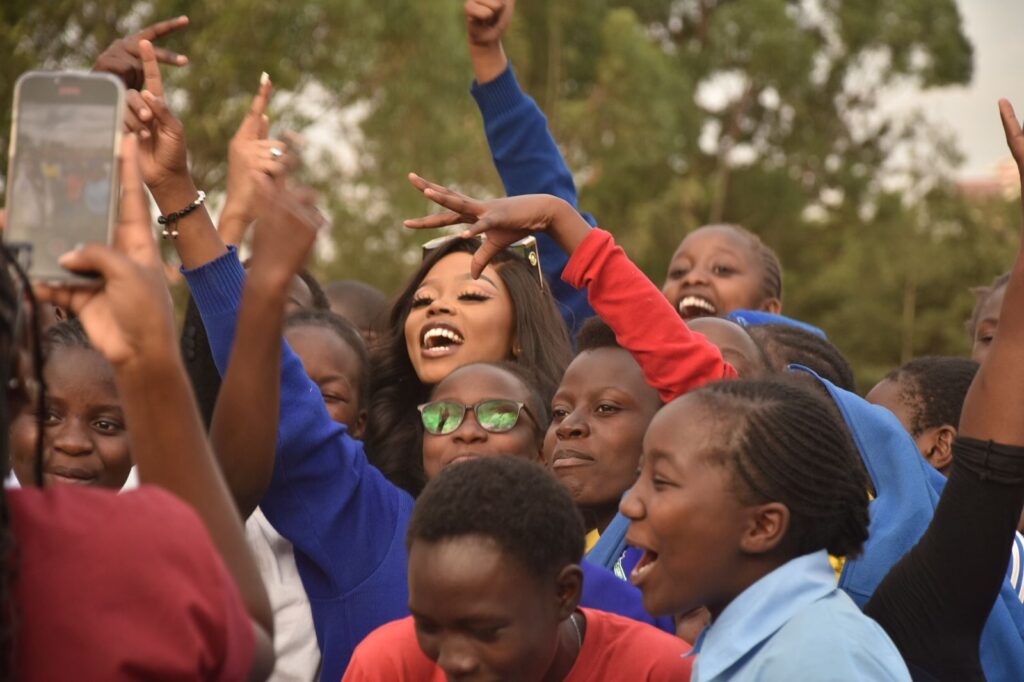 Currently, it is estimated that more than a third of teenage girls experience a depressive incident, compared to around 14% of boys.
41% of female high school students reported periods of feeling sad or hopeless within the past year. Mental health issues among girls appear to be increasing. Major depressive events among 12 to 17-year-olds went up by more than 50%. Suicides among girls ages 10 to 14 tripled compared to 5.1% of boys.
Girl Get Up provides scholarships to girls who would otherwise be unable to attend school.
Scholarships are given to girls in primary school, junior high and high school.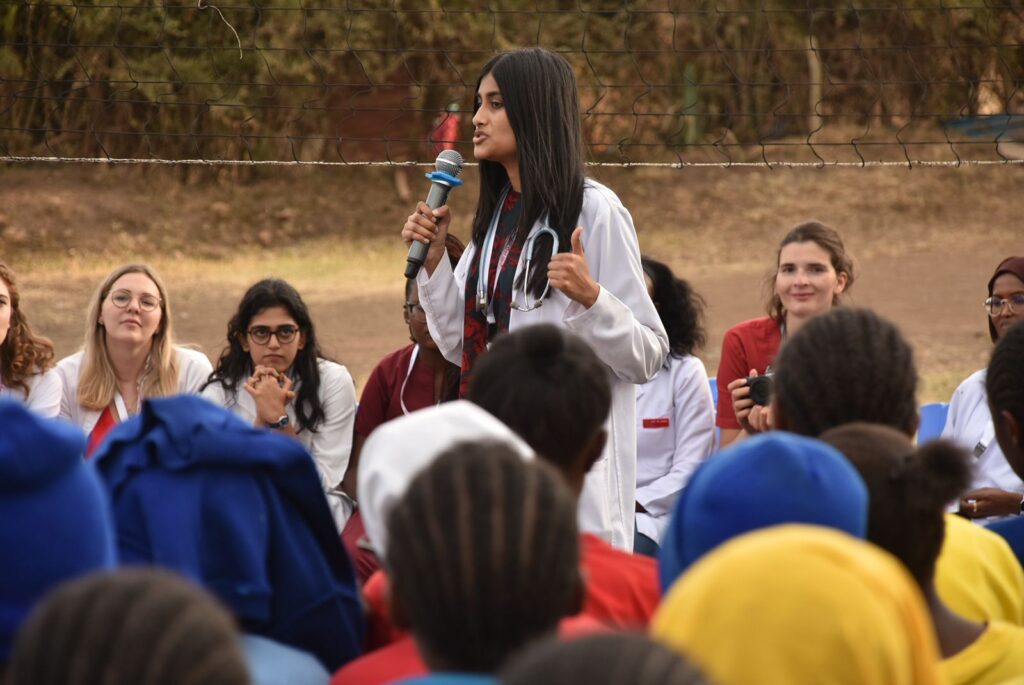 During the event, Swai sponsored one girl to pursue her education until she clears the university.
"Low educational attainment affects girls' life trajectories in many ways. Girls dropping out of school early are more likely to marry or have children early, before they may be physically and emotionally ready to become wives and mothers. This may affect their own health. It may also affect that of their children," Swai said.
"We understand hunger is one of the biggest barriers to effective learning – and the surge in hunger among school-age children can pose a real and present a danger to the learning process, for children who are going hungry in their classrooms. The food donation program is a critical opportunity to tackle the hunger crisis in schools."
Swai has previously served as an innovative volunteer at the UNEP since 2018 to date.