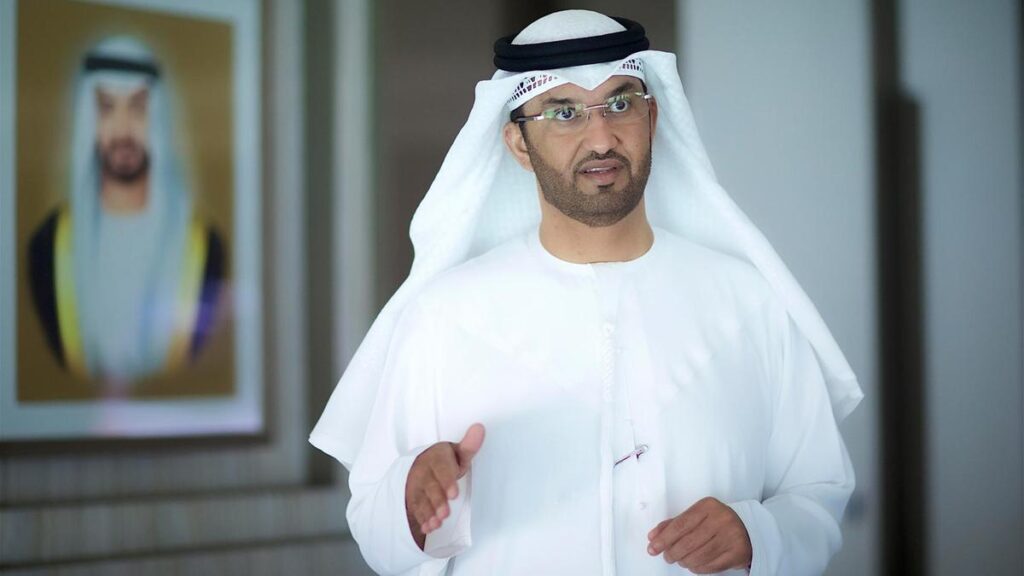 Dr Sultan Ahmed Al Jaber. [Photo/ Courtesy]
Dr Sultan Ahmed Al Jaber, the chief executive officer of the UAE's Abu Dhabi National Oil Company (Adnoc) Group, has been appointed to serve as COP28 President.
Adnoc is the State-owned oil company of the United Arab Emirates and the world's 12th largest oil company by production.
Dr Al Jaber is the Minister of Industry and Advanced Technology (MoIAT), and has served as Special Envoy for  Climate Change for two terms from 2010 to 2016 and 2020 to date.
Dr Al Jaber will develop the COP28 agenda, in partnership with the UNFCCC's Executive Secretary Simon Stiell and the Egyptian COP27 President Sameh Shoukry.
Shamma Al Mazrui, UAE Minister of State for Youth Affairs and Razan Al Mubarak, President of the International Union for Conservation of Nature (IUCN), will join Dr Sultan Ahmed Al Jaber's COP28 UAE team as the Youth Climate Champion and UN Climate Change High-Level Champion, respectively.
As COP28 President-Designate, Dr Al Jaber will play a crucial role in leading the intergovernmental process, building consensus, and driving climate outcomes with a broad range of partners, including business and civil society, to raise ambition.
"COP28 will undertake the first ever Global Stocktake (GST) since the Paris Agreement. The GST will provide the foundation to build momentum for this and future COPs and the UAE will look for an ambitious outcome in response to the GST from the negotiation process. This will be a critical moment to mobilize political will to respond to what the science tells us will need to be achieved to remain on target and limit global warming to 1.5C by 2050," he said.
COP28 UAE will take place at Expo City Dubai from November 30–December 12, 2023. The  Conference is expected to convene over 70,000 participants, including heads of state, government officials, international industry leaders, private sector representatives, academics, experts, youth, and non-state actors.
The UAE will lead a process for all parties to agree upon a clear roadmap to accelerate progress through a pragmatic global energy transition and a "leave no one behind" approach to inclusive climate action.