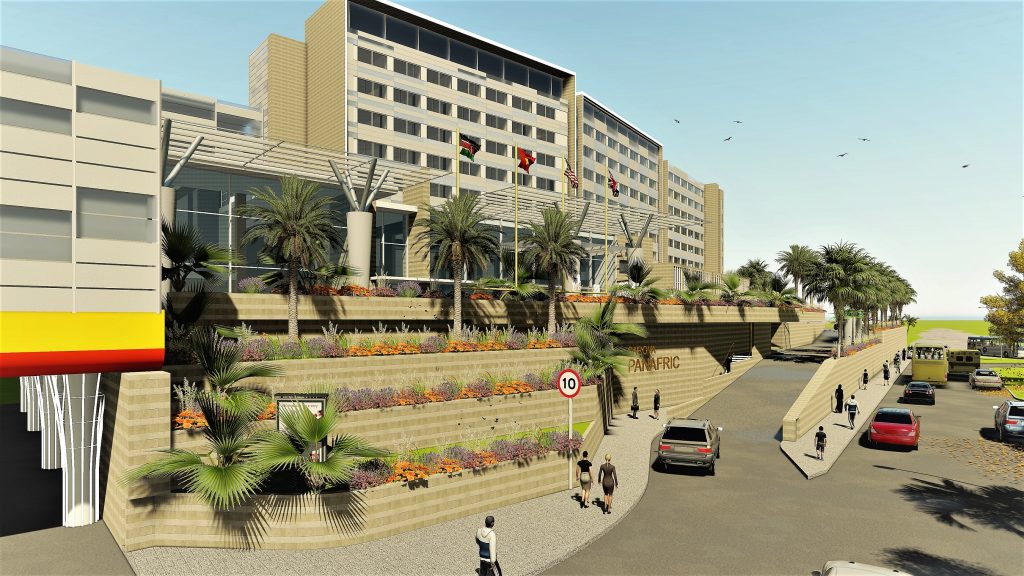 The Sarova Hotels & Resorts has embarked on a major upgrade of Sarova Panafric Hotel to improve on the infrastructure and service offering.
The refurbishment project aimed at transforming the hotel into a contemporary panafrican establishment will involve the renovation of the existing rooms and construction of new rooms and amenities, additional car parking slots to bring the total number to 300 slots, and the construction of a new conference centre with a capacity of 600 people.
Sarova Hotels Managing Director, Jimi Kariuki, said the exercise is part of the company's strategic plan of rejuvenating the properties under the brand, remaining true to the company's commitment of refreshing African hospitality.
"This refurbishment will see the repositioning of the hotel into an elegant and luxurious property, and with the contemporary African interiors showcasing an imaginative use of colours, design, artwork, space and materials. The latest user-friendly technology will be introduced through-out, which is in line with Sarova's business strategy of continually offering our guests unique and memorable experiences at all touch points," said Kariuki.
"Today's hotel customers are looking for different and positively memorable experiences when they stay in hotels or go out dining. Additionally, a younger, trendier and savvier generation of customers has emerged, and we therefore have to adopt new strategies and tactics to reach, continually engage and serve this market," added Mr. Kariuki.
Read: KenGen Shareholders To Pocket Ksh2.6 Billion In Dividends
The refurbishment program will be carried out in two phases which will ensure that the hotel remains open for business throughout the project. Phase one of the program, which will run for an estimated 18 months' period, will see a complete redesign of 87 guest rooms, including the themed suites, newly built guest rooms, a new health club and spa, a newly remodelled heated outdoor swimming pool and pool dining and relaxation area, an executive lounge, and a newly developed food and beverage hub.
The hotel will continue to operate 90 guest rooms during the refurbishment, which will include 10 pool-facing Studio suites. The in-house banqueting and outdoor catering services, meetings and conferencing facilities will remain fully operational during the refurbishment. The Flame Tree Restaurant and its gardens will also continue to be fully operational and will continue to serve the weekly Sunday brunch.