Schneider Electric, BCG Kenya Launch Project To Promote Local Knowledge On Science And Technologies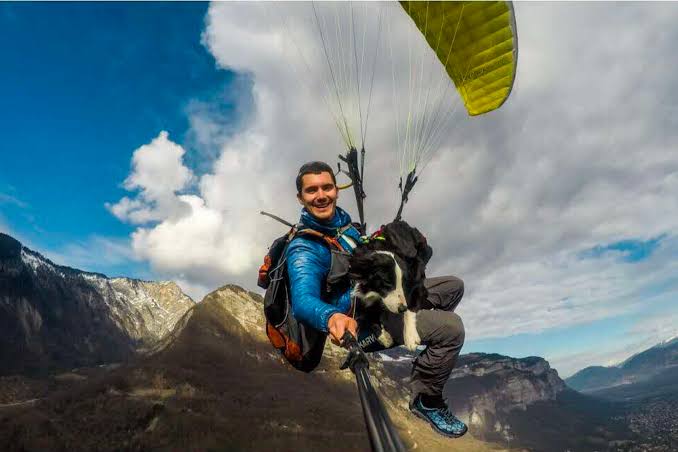 Nicolas Plain, CEO RISE- Our World Heritage. [Photo/ Courtesy]
Kenya's North Eastern Borana community is set to benefit from a cutting-edge documentary project highlighting the use of technology and local action in the fight against climate change dubbed RISE – Our World Heritage.
The development follows Schneider Electric and Boston Consulting Group (BCG) sponsorship of the RISE documentary project whose first episode started filming among the Borana Herders. This episode seeks to showcase solutions the herders have put in place to fight desertification and to continue their activity of agropastoralism. 
Project RISE aims to show, act and advocate the power of combining local knowledge and know-how, science, and new technologies to provide innovative and efficient & sustainable solutions to the problems of climate change (adaptation and mitigation) and biodiversity all around the world with showcase projects highlighted in Kenya, Madagascar, Peru, Bonaire and Canada.
"Project RISE is proud to work alongside BCG and Schneider Electric. The expertise gained from these institutions enables us to raise awareness on how climate change actions are affecting different regions and addresses local community actions in adapting to climate change specifically around topics such as Reforestation, Desertification & Agropastoralism, Transport & Extreme Events, Ocean & Coastal Erosion and Water & Agriculture," said Nicolas Plain, CEO RISE- Our World Heritage.
The impactful combination of technology and local action in Kenya has seen the Borana herders replace their cattle with herds of camel, which are more resistant to extreme conditions and produce milk with exceptional nutritional qualities. Further, local communities have deployed solar-powered water pumping solutions to help support their daily activities around agropastoralism.
BCG will support RISE by providing industry insights from the extensive experience gained helping organizations accelerate their climate and sustainability journey.
"RISE documentary captures our enthusiasm towards the adoption of nature-based and technology solutions, which are critical in adapting to climate change and preserving biodiversity," said Patrick Dupoux, Managing Director & Senior Partner at BCG and BCG's Head of Africa.
This program is also in line with Schneider Electric's Access to Energy program which brings affordable renewable power solutions and education to rural and remote communities in emerging countries in Africa and elsewhere. One such solution is the 'Villaya Solar Water Pumping'. The Villaya Solar Water Pumping is a fully automatic system designed to provide water at an affordable cost for people with limited access or no access to electricity.
"Schneider Electric is proud to be working with RISE. This project brings to the fore group's commitment in highlighting the power low-tech, innovation and community education," said Carol Koech, General Manager for East Africa at Schneider Electric.
RISE's team started filming on February 15 and finished on on February 28.