Thousands In Trans Nzoia Benefit From iHope International's Free Medical Camp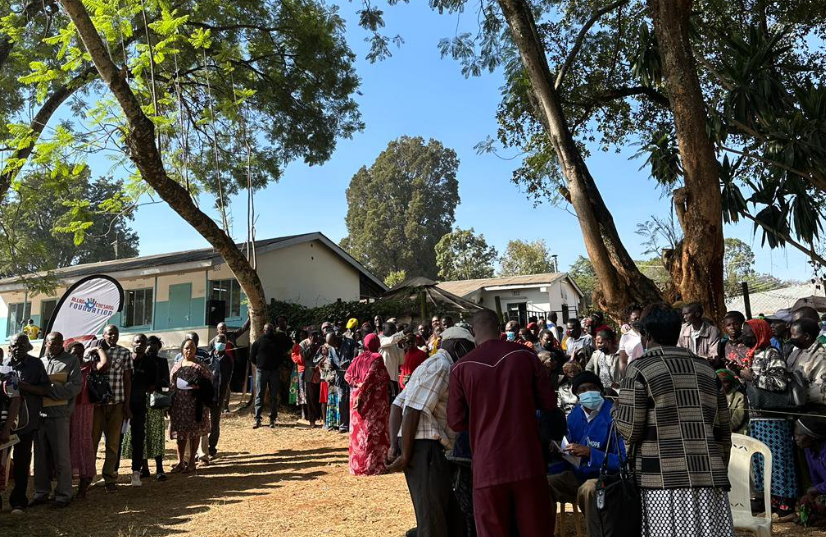 Trans Nzoia residents line up for the iHope International Medical Camp. [Photo/ Courtesy]
At least 5,000 residents of Trans Nzoia county have benefitted from a free medical camp organised by iHope International at Kitale District and Mt Elgon Hospitals.
The medical camp led by iHOPE International CEO Amy Pajnik brought on board 27 leading world surgeons, obstetrics and gynaecology medics from Argentina, Europe and the US.
The Medical Camp that was flagged off by Trans Nzoia Senator Allan Chesang in Kitale on Monday, February 20, 2023, was also attended by Trans Nzoia County's leading Health Officials.
A partnership inked between iHope International and the county saw the county receive medical supplies and equipment donations worth $450,000 (Ksh56.8 million).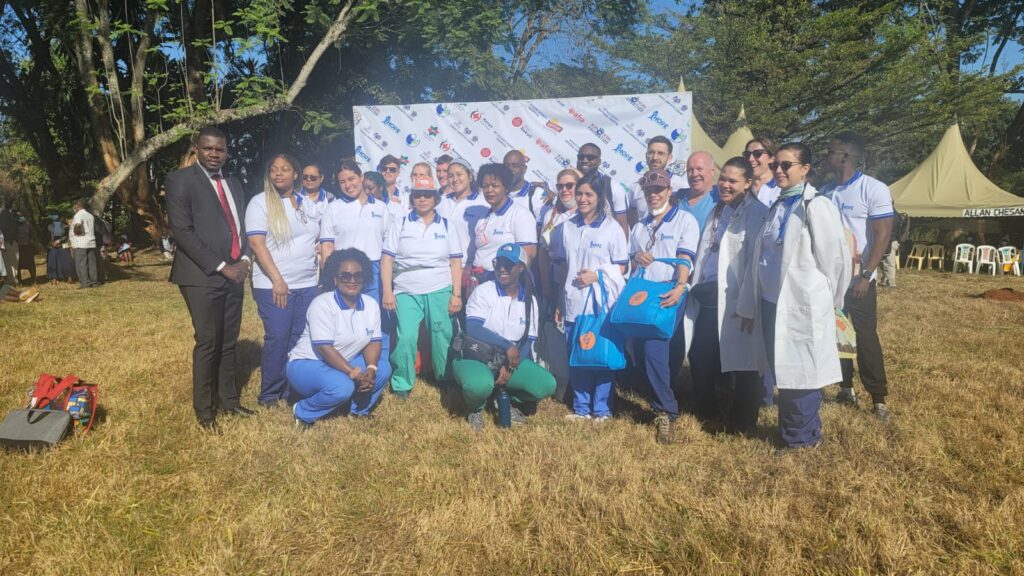 "We thank iHope International for supporting our County with supplies and equipment and bringing in specialist medics to help our people. We shall be forever grateful for this partnership going forward," Senator Allan Chesang said.
The team of 27 medics include Consultant Surgeons, General Surgeons, Pediatric Surgeons, internal medicine doctors, neonatal doctors, OBGYN, Anesthetic doctors and nurse specialist doctors who have already conducted 57 successful surgeries and treated over 5,000 Kenyans from Trans Nzoia and it's surrounding counties to date.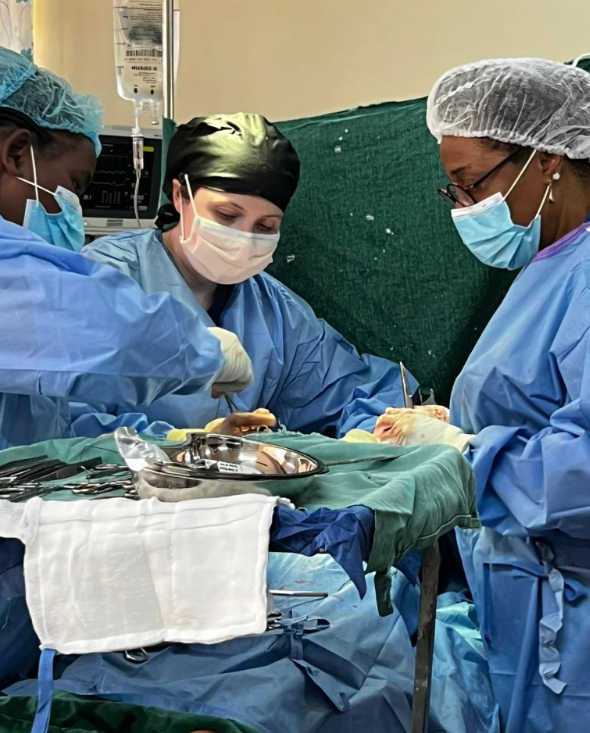 "We are pleased to come back and bring healing to the people of Trans Nzoia County. This time round we are fortunate to have renowned world pediatric surgeon Dr Dario Rodriguez Buzzon Cesar from Argentina and Dr Norma Rae, US Obsgyn Consultant and Medical Camp Team Leader," Amy Pajnik said.
On Wednesday, February 22, 2023, the medics conducted seven major surgeries followed by 15 life-changing reconstructive surgeries on Thursday.
"We are glad to offer these life-changing surgeries that will transform lives in Kenya,' iHope International CEO Amy Pajnik added.
iHope International has conducted numerous medical camps in Kenya, Tanzania, Malawi and Uganda, performing over 2,000 successful major surgeries so far.
Each medical camp is supported by at least 40 volunteer medics and iHope International staff