StarTimes Adds 4 New Premium Channels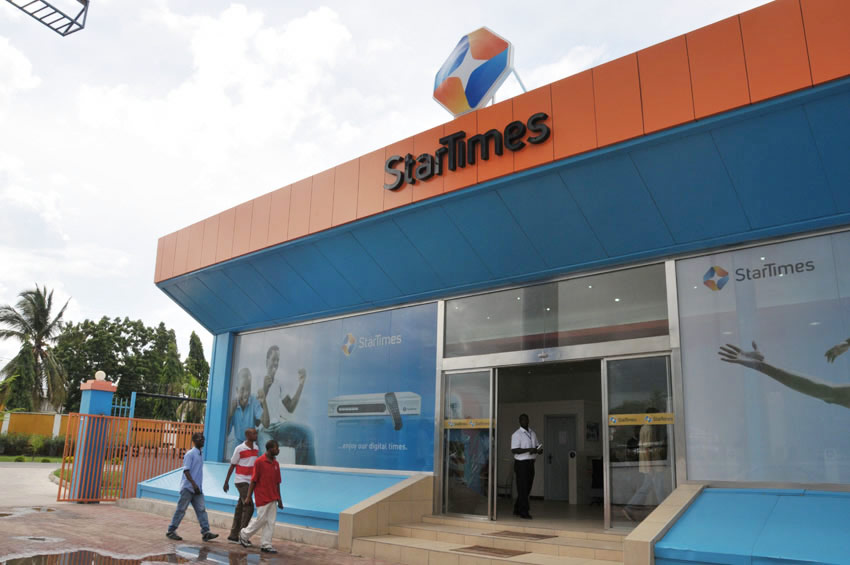 Pay Television platform StarTimes Media has introduced four new premium international channels towards the broadcaster's efforts to progressively enrich subscriber's television viewing experience.
The four include kids channel Kartoon, blockbuster movies channel Filmbox Action, criminal and investigations documentary channel CBS Justice and reality television channel CBS Reality.
Speaking when he made the announcement, StarTimes Chief Executive Officer Mr. Hanson Wang noted the new channels add to the already rich content menu available to subscribers across the platform's terrestrial, satellite and online streaming platform StarTimes ON at the same most affordable subscription rates.
"We continue to tailor our content to appeal to the whole family which explains the diverse content genres we have added to our subscriber's entertainment offering which is aimed at ensuring our entertaining and informative content appeals across age groups. Importantly, this content will be available across all our platforms at no extra subscription cost."
KARTOON CHANNEL is a family entertainment destination that will deliver thousands of episodes of carefully curated and safe family-friendly content including exclusive and first run series that have proven popular with kids and families among them Genius Brands' originals "Superhero Kindergarten," starring Arnold Schwarzenegger, "Rainbow Rangers," "Thomas Edison's Secret Lab," and "Llama Llama," starring Jennifer Garner and based on the bestselling children's book franchise.
The channel will also feature movies on the weekends such as "Stan Lee's Mighty 7," "Ella Bella Bingo," "Toys and Pets," and "Boonie Bears." Additionally, Kartoon Channel will internationally premier the recently announced new 10-episode elimination-style competition reality series and accompanying Roblox Game Experiences for children, Kidaverse Roblox* Rumble. Hosted by TV personality and former NFL star, Rashad Jennings, the series will air as part of a games-branded programming block on weekday afternoons.
FILMBOX ACTION is an English-language film and television channel that will broadcast high quality film and television content from the United States, Europe and Asia, including Hollywood blockbusters, classic films, popular dramas including collection of action stars such as Steven Seagal, Al Pacino, Bruce Willis, Jason Statham, Jet Li, Jackie Chan and other action films.
The channel will broadcast non-stop action and entertainment with over 250 films a year and is updated with over 400 fresh content hours.
CBS JUSTICE is an authentic criminal case and investigations channel that will captivate through expert investigative skills, delving deep into facts to expose the truth through authentic, Powerful storytelling and emotional insights.
The crime documentary channel will reveal true crime stories dedicated to presenting the most advanced crime investigation, using cutting-edge technology to professionally analyze real criminal cases and investigations to uncover the truth.
The channel covers a variety of thrilling crime dramas with its most famous original shows being "First Live", "Take a Life", "Cold Justice" among others with new shows expected to be launched in 2023.
CBS REALITY will detail compelling reality shows and series presenting larger-than-life characters behind authentic and heartfelt real-life factual stories. The channel will offer glimpses into other lives of real powerful storytelling and emotional content including outspoken style, hard-hitting decisiveness and engaging wit of Judge Judy, Border Force USA, Fraud Squad, Hidden in America, Border Patrol, World's Most Unexplained among other popular shows.
"We are thrilled to launch these channels that will offer such a diverse line-up of programming for our subscribers. With safe, value-driven content across multiple genres, we anticipate the channels will be a hit and look forward to increasingly adding subscriber value through unique entertainment experience to our Kenyan subscribers," concluded Mr. Hanson.