Back To The Roots: Sylvia Mulinge Back At Safaricom As Director Of Special Projects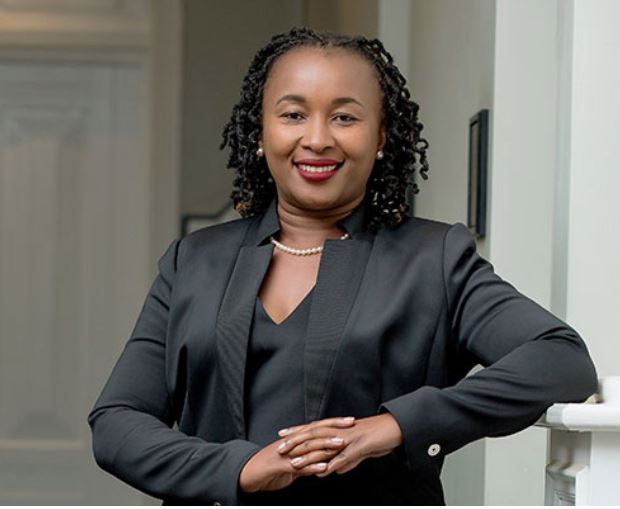 Former Safaricom Director of Consumer Business Unit Sylvia Mulinge has been absorbed back at Safaricom as the Director of Special Projects, after the Tanzanian government denied her work permit to work as Vodacom MD on grounds that there are Tanzanians who can do the job.
Ms Mulinge was to take over from the outgoing MD Ian Ferrao, a UK nationality.
"In this role, she will report directly to me and will be responsible for spearheading our commercial revival and help us deliver our strategy and transform Safaricom into a business that is fit for the future," said Mr Bob Collymore through the memo to staffers.
Ms Mulinge will work to restore Safaricom's wearing-out customer trust and loyalty.
Vodacom appointed a new Managing Director in her place, Hisham Hendi, after several months of stalemate with the Tanzanian government.
Read: Kibra MP Ken Okoth Wants Marijuana Decriminalised
It is rumoured that Mulinge had not satisfied all the requirements for a work permit from Tanzania following several cases of graft allegations.
Ms Mulinge has been the centre of attention in the recent past, in what seems to be underhand dealings at the country's biggest telco. Before she became head of consumer business at Safaricom, word has it that he colluded with cartels to cook a scandal that saw her predecessor Peter Arina unceremoniously ousted.
Later, she was accused of killing a minor through a high-speed road crash in the slums of Kibera adjacent to the Southern bypass in Nairobi. On that fateful day, Mulinge was behind the wheel of the Prado KBU 483M, registered to Safaricom Ltd. Reports have it that the family of the minor has never received justice.
She was also adversely implicated in a scandal that involved payments of more than Ksh646 million to Fibre Space from Safaricom.
According to reports, Fibre Space Ltd was single sourced by Safaricom to roll out a system for electronic payments in the transport sector. This is the project known as the cashless payment system for matatus in Nairobi.
Auditing company KPMG established that there was no request for proposal (RFP) issued nor vendor selection (tendering process) done for this partnership. During this same period, Fibre Space was having discussions with Ms Mulinge, the then head of the business unit at Safaricom.
Accountability documents related to this contract are said to have disappeared after payments were made to Fibre Space.
Such scandals could be the hindrance to Ms Mulinge getting a work permit in the Magufuli-led country. The President, John Pombe Magufuli has been nicknamed 'the bulldozer' for his style of leadership, fighting graft head-on.
Sylvia Mulinge joined Safaricom in 2006 from Unilever where she worked as brand manager