Op-Ed: Tighten Law To Curb Digital Piracy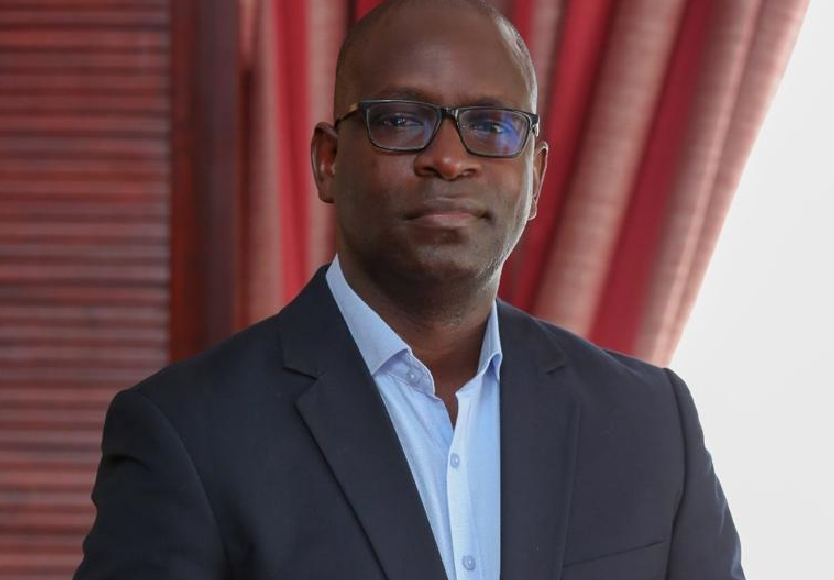 Head of Operations Support at MultiChoice Kenya Leonard Agufa [Photo/Courtesy]
By Leonard Agufa
The haemorrhaging of Kenya's creative economy due to rampant digital piracy is an undeniable crisis. Annually, the government is estimated to incur a staggering loss of Sh17 billion in potential revenue, which includes Value Added Tax, Corporation Tax, and income tax from both residents and non-residents.
Partners Against Piracy (PAP), a multi-sectoral association formed to combat digital piracy, estimates that online piracy costs the country's creative economy about Sh92 billion annually, or Sh252 million daily, in gross losses.
Experts cite that, for instance, piracy deprives the music industry of Sh15 billion and TV stations Sh8 billion annually.
If we scrutinize all forms of piracy keenly, it becomes evident that the magnitude of losses might be even higher. In Kenya, notable methods of unlawfully distributing copyrighted content include internet streaming, cable piracy, and commercial piracy.
Statistics show that during English Premier League (EPL) matches, thousands of Kenyans resort to illicit streaming websites to access pirated content and follow live games. Cable piracy involves the distribution of digital content after tampering with a pay TV cable box – a practice commonly referred to as 'sambaza' in Kenya.
Commercial piracy occurs when a businessperson cunningly decides to display content meant for families, for instance, in public spaces like pubs.
Digital piracy demoralizes filmmakers and stifles their talents, making it difficult for them to earn a living from their creativity. The menace hampers filmmakers from sustaining future operations and causes them to miss out on royalties that would have been earned through legal film distribution.
The government, through the Kenya Copyright Board (KECOBO) and the Kenya Film Classification Board (KFCB), has been putting forth spirited efforts to fight the menace. A notable example was placing a ban on the importation of foreign films and labelling all films, though implementation remains a challenge.
KECOBO introduced the Anti-Piracy Security Device (APSD), a unique barcode applied to legitimate video and audiovisual works to monitor the online distribution of films. Currently, KECOBO has the authority to seize films that lack APSD. To further support the film industry against piracy, the Kenya Industrial Property Institute (KIPI) runs programs that extend intellectual property awareness to remote and rural areas.
The Kenya Institute for Public Policy Research and Analysis (KiPPRA), in its recent Policy Brief, pointed out shortcomings in the existing copyright laws, noting that they lack clear guidelines that protect film producers against digital piracy. Sections 35B and 35C of the Copyright Amendment Act (2019) have established a legal basis for Internet Service Providers (ISPs) to help regulate the online piracy of films. However, the Policy Brief states that three years after its enactment, the Act is yet to be implemented and enforced.
As the government revises the Computer Misuse and Cybercrimes (Critical Information Infrastructure and Cybercrime Management) Regulations, it is prudent for us to seize this opportunity and tighten the law.
There is a need to minimize the loopholes exploited by perpetrators of digital piracy, which currently deny artists their livelihood and deprive the government of revenue. Current provisions in the Kenya Cyber Crime Act, for instance, do not specifically mandate Internet Backbone Providers (IBPs) to take active measures in preventing access to infringing and inappropriate domains. There is a need to address this gap and place a measure of responsibility on these key players in the digital ecosystem to maintain a safer and healthier online environment.
The law should empower IBPs to identify and block domains involved in the dissemination of copyrighted material without the necessary permissions from the rights holders.
This will be in coordination with rights holders and approved third-party organizations that work towards intellectual property protection.
Protecting intellectual property rights will foster a fairer online market, encouraging growth and competitiveness in the Kenyan digital economy and enabling Kenya to contribute to global efforts to combat piracy.
The writer is the Head of Operations Support at MultiChoice Kenya.