Airtel Escalates Price Wars With New 1 Bob Data Bundles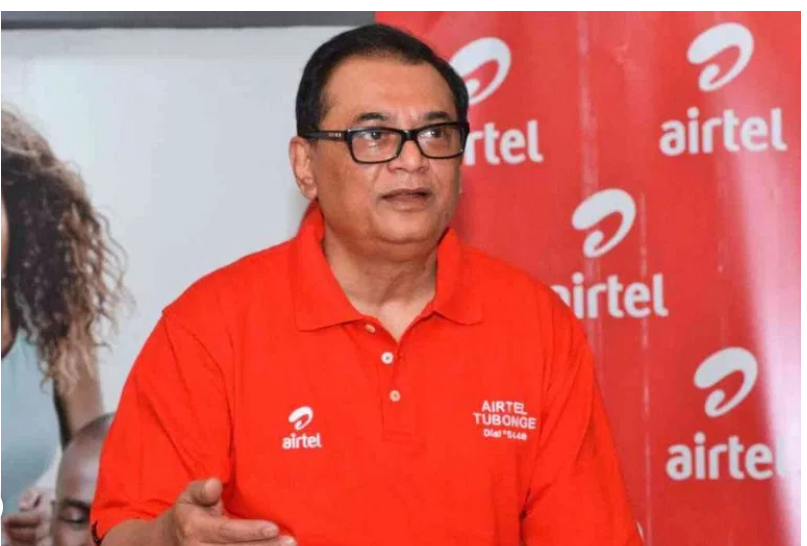 Airtel Kenya CEO Prasanta Das Sarma [PHOTO/ CORTESY]
Airtel Kenya today launched no expiry data and call rates that will allow customers to spend as low as 1 bob for 5MB data and to make calls at 2bob across all networks. This move demonstrates Airtel's commitment to offer quality products and services whilst firmly establishing its position in the market as the company that offers great value for money.
At the same time, the company also revamped its entire Amazing data bundle offerings to give more data for the same cost as before e.g. 3GB for Kshs300 up from 1.5GB, 5GB for Kshs500 up from 4GB and 12GB for Kshs1000 up from 10GB with 30days validity. The new offerings are targeted towards customers who are looking to meet their communication needs with ease and not worry about any hidden costs or conditions. To active the new rates, customers need to dial *544*2#.
The new products campaign dubbed 'BeSureNaAirtel' is pegged on showing customers the exact rates and value they get for their investment. The new offers have no hidden charges or conditions for use, thus customers are assured of getting what they pay for at the most competitive rates.
Read: From Tanzanian Prison To Kenyan Business Circles: Don Bosco Gichana Roars Back
Speaking at the launch event, Airtel's Managing Director, Prasanta Das Sarma said, "We are pleased to introduce the industry's best no expiry rates for data and voice to all our customers. We have also revamped our Amazing data bundles to cater for our heavy data users, by offering up to 100% more data. These new offerings are based on emerging consumer insights and trends that show a substantial increase in data usage for both social and business needs as well as the need for customers to not worry about the cost of data while browsing."
He expressed his confidence that the new rates and revamped bundles will meet all the communication needs of Airtel's customers even with as low airtime balance as Kshs1.
Airtel continues to invest in the business to bring more innovative products and services and enhance its network coverage.
For all the latest technology and business news from Kenya and the world, follow us on Twitter and like us on Facebook