Betty Kyalo Criticised After Ranting About Her Career While Drunk – Video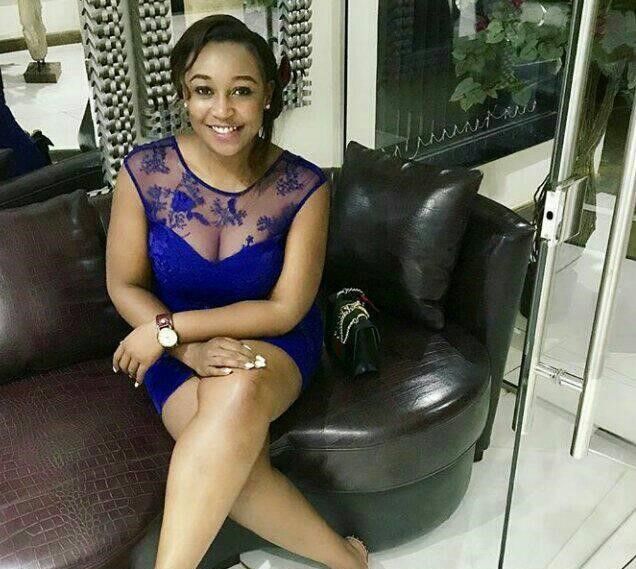 Betty Kyalo [PHOTO/ COURTESY]
TV personality Betty Kyalo was today the topic of discussion in the interwebs, after her video of her ranting while drunk went viral.
In the video, the K24 TV news anchor told off those who told her she cannot be a role model, saying she is her daughter's role model.
"They're saying you can't have fun because of wee ni role model. f**k that s***! I take care of my child and I'm her role model," she said.
She accused 'haters', especially bloggers of plotting her downfall.
"Many times people wanna bring you down. whoever is watching right now, I came from work, did my show…f**k everybody out there who thinks that Betty is not good enough. I don't care because I do my best and work so hard, I am a mum, not yet a wife but hopefully soon. I'm also a businesswoman so for anybody who's gonna hate on this video and say Betty Kyalo spotted drunk f**k you!" she said.
A section of Kenyans on Twitter felt that Betty was crossing the red line of her career, while others felt that she had every right to air her opinion about life.
Here's the video:
https://www.youtube.com/watch?v=Iw4WZyC4k8k
Here are some reactions from Kenyans on Twitter.
This will get me in some trouble but I am not sensitive, so I don't mind taking blows. Av seen several videos of Betty Kyalo, it is my observation she's going through A LOT, trying to cover up stuff and seeking approval. Whoever needs to hear this, get that girl HELP ??, Goodbye.

— Benji Ndolo (@BenjiNdolo) March 30, 2020
There is Only as much pressure as someone can actually contain. Every human being has an elastic limit. Betty Kyalo has had her own piece of drama and to the wall she has reached. I just hope she feels better. ??? pic.twitter.com/3iQY5iOeHK

— BRAVIN YURI (@BravinYuri) March 30, 2020
Betty Kyalo is a wise lady. Drinking and venting is allowed. Drink and shout to us all you want as long as you heal from what is ailing you and get back to your senses! People have perfected the art of judging drunk people. My friend, drunk people know exactly what they say.

— Lion Muigai (@Mohmuigai) March 30, 2020
Betty Kyalo is beautiful, successful and has the best personality I've seen on TV. Please focus on yourself and your daughter. The rest of the world's opinion doesn't matter. What truly matters is your well being and what you know about yourself.

— Swee_Ladiva (@J_Ladiva) March 30, 2020
I think we all could do without social media. The problem with Betty Kyalo is inviting the public too much into her life. Maan you're a news anchor, not a celebrity. Do your job, go home. Live like kina Linda ogutu. Nobody will disturb you.

— lucie gathigia (@luciegathigia) March 30, 2020
For all the latest technology and business news from Kenya and the world, follow us on Twitter and like us on Facebook.