Cytonn Sues Alego Usonga MP Samuel Atandi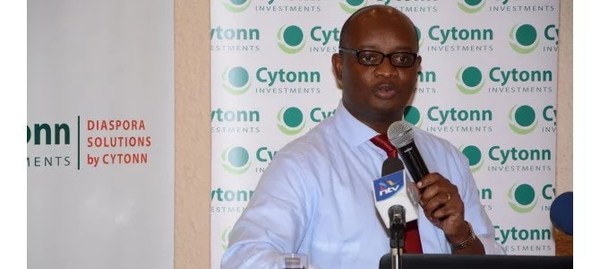 Cytonn CEO Edwin Dande. [Photo/ Courtesy]
Cytonn Investments Management PLC has sued Alego Usonga MP Samuel Atandi over alleged defamation.
The firm accuses the legislator of issuing defamatory statements on various dates between December 14, 15 and 16, 2022, accusing Cytonn of fraud.
The statements, according to court papers filed by Cytonn, have caused "unjustified concern on Cytonn's both present and prospective clients".
"These statements have posed, and continue to do so, a serious threat to Cytonn Investments Management Plc business as the statements seek to discredit the authenticity of its business and operations," the firm said in court papers.
The statements, according to Cytonn, caused losses of at least Ksh5 million, and also intended to damage the investments of over 50,000 Kenyans that are under the management of the company and to scare away investors with whom Cytonn works closely.
"The statements were written solely to target Cytonn Investments Management Plc and its directors with intention of occasioning disrepute upon them and inconceivable injustice considering the efforts that have painstakingly been put in to build their reputation in the marketplace over the years," says Cytonn.
Cytonn now wants the MP forced to pull down the 'defamatory' statements and issue a public apology.
In a tweet dated January 18, 2023, Atandi however vowed not to stop the posts, claiming that he is exercising his representative role.
"A company that has been wound up by High Court for obtaining money from innocent Kenyans through false pretense is fighting for protection of some reputation. Mr Dande, you can sue me up to supreme court but I will not stop my role as a people's representative in Parliament," he tweeted.