Oserian Flower Farm Fires 800 Employees Over Adverse Economic Effects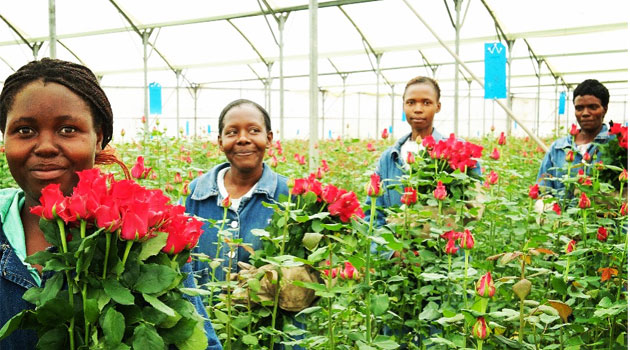 The largest flower farm in Naivasha, Oserian Ltd, has sent home at least 800 employees, following adverse economic effects caused by the Covid-19 pandemic.
The farm now remains with 400 workers, whose salaries have been slashed by 50 percent.
"We have been facing financial difficulties since the emergence of Covid-19, which has impacted negatively on our cash flow, what we have been asking of our employees is to accept a 50 percent deferral on their pay, which would be paid back when things get back to normal, but they refused," said Mary Kinyua, human resource director at Oserian flowers.
"When they refused we did not have an alternative but to send 800 of them on unpaid leave," she added.
The Kenya Flower Council says restrictions to movements, especially to Europe, have seen daily orders go down by half.
Europe is the biggest flower market for Kenya, accounting for at least 70 percent of all flower exports from the country.
For all the latest technology and business news from Kenya and the world, follow us on Twitter and like us on Facebook.