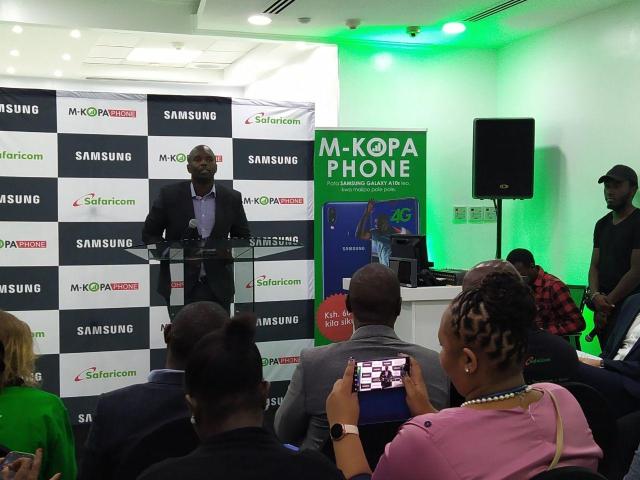 Today, Samsung, Safaricom and M-Kopa launched a service that will allow customers buy the Galaxy A10s on an installment plan that will see them own the device after a year of financing.
In the plan,  a customer will need to visit selected Safaricom and M-Kopa shops and make a down payment of Ksh3,499.
They will be allowed to walk home with the smartphone and thereafter make a daily payment of Ksh60 daily (one credit) for a period of 365 days.
Read: The Spinning Wheel Of 51 Capital Forex Company Promises Goodies
This adds up to Ksh25,400. The payments are made on a daily basis, and if you miss, the phone locks itself.
A10s is an entry-level phone from Samsung that succeeds the A10. It is one of the cheapest smartphones that you can get from Samsung in Kenya.
If you decide to pick it without the plan, it will run you Ksh13000, making the financing plan Ksh12400 expensive.
This means that customers, by the end of the year, will have lost amount equal to the price of the phone.
It is like taking a loan at 100 percent interest, which can be termed as outrageous theft!
For all the latest technology and business news from Kenya and the world, follow us on Twitter and like us on Facebook.