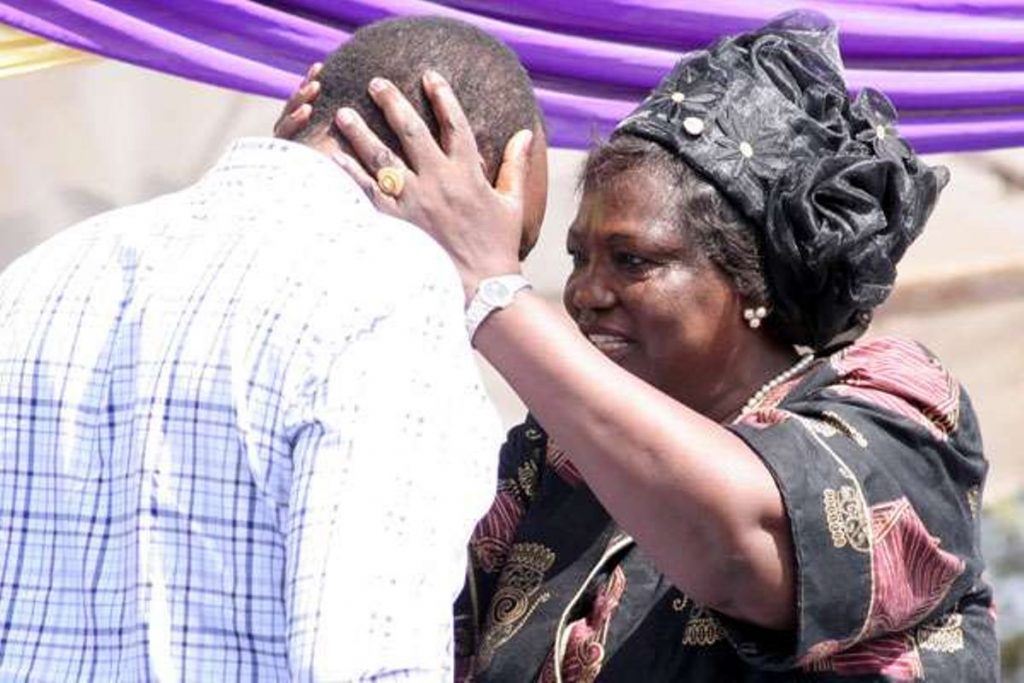 Uhuru Kenyatta (L)and Mama Ngina Kenyatta (R) [PHOTO/ COURTESY]
The family of Kenya's founding President Mzee Jomo Kenyatta is regarded as one of the wealthiest families in Kenya, owning a lot of businesses, tracts of land and billions of money.
The Kenyatta family, famously referred to as the Kenyatta dynasty in business circles, has interests in real estate, hospitality, dairy farming, media and banking.
In banking, the family holds at least stakes worth Ksh8.5 billion in the NCBA Bank, which is the third largest bank in Kenya after a merger of the National Industrial Credit (NIC) and Commercial Bank of Africa (CBA). The bank has assets of Ksh444.3 billion based on September 2018 disclosures.
Read:  List Of Businesses, Assets Owned By Moi Family
In the dairy sector, the Kenyatta family owns the Brookside Dairies Ltd, set up in 1993, which is the current leader in the market in regards to milk processing and allied products. The company has capitalised on expansion, acquisitions and mergers with the rivals, making it one of the biggest dairy company in the region.
On its way to dominance, the company has acquired dairy companies such as Ilara, Delamere, Buzeki (Molo) Milk and Kilifi dairy brands.
In the hotel industry, the family owns Heritage Group Of Hotels, which runs Great Rift Valley Lodge in Naivasha, Mara Explorer, Voyager Ziwani, Samburu Intrepid, Mara Intrepid, Voyager Beach Resort in Mombasa and Kipunguani Explorer in Lamu.
Read: President Uhuru Kenyatta Forced To Drive Himself To Mediamax To Cool Salary Cut Wars
In media, the family owns Mediamax Network Ltd, which they acquired from Rose Kimotho. Mediamax is the holding company of the People Daily Newspaper, Tv stations (Kameme and K24) Radio stations ( Emoo FM, Milele FM, Kameme FM, Msenangu (formerly Pilipili FM), Mayian FM and Meru FM).
Other business entities associated with the family include Beta Healthcare, Timsales Holdings, Gicheha Farm located in Nakuru, Chartis/AIG Insurance and Peponi School.
The Kenyatta family also owns at least 500,000 acres of prime land spread across the country. The land was acquired by Jomo Kenyatta in the 1960s and 1970s when the British colonial government and the World Bank funded a settlement transfer fund scheme that enabled government officials and wealthy Kenyans to acquire land from the British at very low prices.
There is still more wealth attached to the family, but has been kept under wraps.
The business empire is run by Mama Ngina Kenyatta and Muhoho Kenyatta, President Uhuru Kenyatta's brother. Muhoho joined the business after graduating from the prestigious Williams College, Massachusetts in the US with a degree in economics and political science.
For all the latest technology and business news from Kenya and the world, follow us on Twitter and like us on Facebook.