What Love Songs Are Kenyans Adding To Their Playlists This Valentine's Day?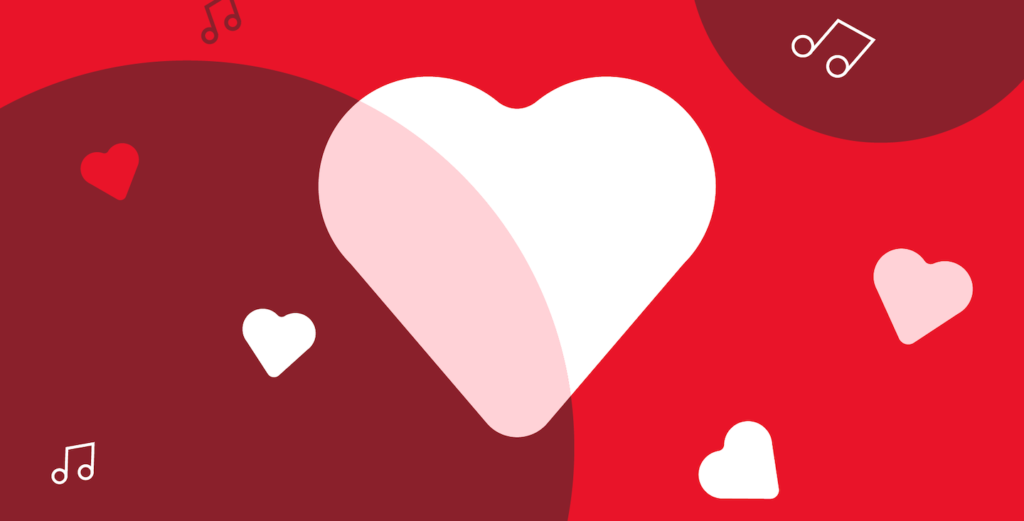 Music is the easiest way to express how we feel, and there is no better time to use music as a channel for emotions than on Valentine's Day. A look at the data shows that Kenyan Spotify listeners have been turning to some classic favorites, as well as some newer hits to cure their love fever.
Spotify's data, which tracks which songs people have been adding to their playlists in the run up to the day, paints a picture of how Kenyans express their love.
The 2010s seem to have been a great time for modern love songs, as the majority of the songs in the list were released then. British pop star Ed Sheeran has two songs in the list; Perfect and Thinking out Loud, which was the wedding song for a long time after its 2014 release. Another modern love song of our time is John Legend's All of Me so it's no surprise that people are especially loving it right now.
Whitney Houston's I Will Always Love You, which is the soundtrack to the movie The Bodyguard, is still popular with the lovers thirty one years later, making it the oldest song that fans are adding to their playlists.
But Kenyan listeners are not just making playlists with international love songs during this period; some homegrown talent is also on the list. Nyashinski is known for his rap skills, but his ballad Malaika is still tugging at people's heartstrings six years later. And even though 2020 brought the pandemic, it also brought forth Bensoul's Forget You and Sauti Sol's Feel My Love, the other two Kenyan songs that are making the lovers all mushy.
Below, see the list of the top love songs, as well as Spotify's love playlists, helping ring in Valentine's Day
Blend
If you would rather skip making your own playlists and have Spotify make one tailored specifically to you and that special someone, then Blend should be your go to. Blend brings together the musical tastes of two or more people, using Spotify's personalisation and collaborative tools, to create a playlist based on your musical tastes.
Here's how you can create your own Blend:
1. Navigate to the "search" tab on the Spotify app
2. Type "Blend" into the search bar, and click the "Blend" genre that shows as the first result
3. Select "Create a Blend" – this will take you to a page that prompts you to invite your friends
4. Click "invite"
5. Either copy the share link, or choose the app on which you'd like to share your Blend link, and share
the link with the Spotify user or users that you'd like to create a Blend with
6. When the user/s click the link, they'll be invited to join the Blend playlist
7. Enjoy your Blend!
Each Blend comes with a percentage taste match, and if you would like to know what your taste match says about your musical compatibility, then check out this Instagram post.